243 juveniles escaped from govt-run homes in last 3 years, 43 absconding
Apr 11, 2017 07:46 PM IST
Frequent escapes by juvenile delinquents from government-run correctional centres in the state have raised question marks over the security of such facilities
Frequent escapes by juvenile delinquents from government-run correctional centres in the state have raised question marks over the security of such facilities.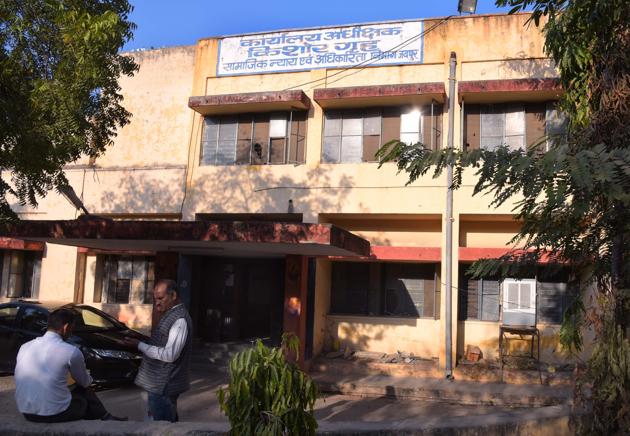 In the last three years, 243 juvenile delinquents have escaped from such facilities in various districts of the state, according to data available with the ministry of social justice and empowerment.
Stay tuned with breaking news on HT Channel on Facebook.
Join Now
Juvenile delinquents are minors, usually defined as aged between 10 and 18 years, who have committed acts that violate the law. These acts, otherwise would have been charged as a crime if they were an adult, are called delinquent acts.
At present, 43 such kids are yet to be found in the state. Since many of these teenagers have committed serious acts such as murder and rape, it is worrying that they are roaming free.
According to the data, Jaipur district has recorded the highest number of escapes. In three years, 51 juvenile delinquents have escaped from the government-run correctional centre with eight such teenagers absconding.
"The lack of security arrangements in such correctional centres results in the escape of juvenile delinquents. The fact that these escapes happen repeatedly clearly indicates that the administration hasn't learnt from its mistakes and negligence is still not rectified," said child rights activist Deshraj Singh.
Bharatpur district comes second with 37 escapes, and Sawai Madhopur third with 27.
The data shows that 203 juvenile delinquents are lodged in correctional centres in the state with 126 of them being accused of committing serious offences, such as murder, attempt to murder, rape and kidnapping.
"Immediate steps are needed to be taken to bolster the security of such centres. Effective coordination between the districts and the headquarters is also needed," said Singh.
Government officials said efforts are being made to prevent such incidents.
"We have increased security in all correctional centres throughout the state and also issued a set of standard operating procedures which the centre administration has to follow," said NL Mina, director, child welfare, under the department of social justice and empowerment. "After that the number of incidents has gone down substantially."
Emphasis is also being given to livelihood training, such as skill development, for the delinquents to dissuade them from escaping, Mina said.
"We have instructed all centres to employ security guards who are specially trained and regularly provide facilities, such as counselling, to the delinquents," he said.