After love marriage, woman and her family ostracized in village, face threats
May 04, 2017 07:38 PM IST
The village elders have asked the couple to pay ₹5 lakh fine.
Jaipur: For the past one year, 19-year-old Kavita Meghwal and her family are living the life of outcasts in their village, Sihada, in Jodhpur district.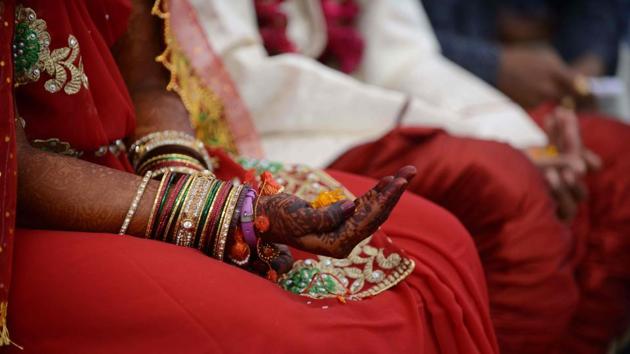 They spend their days in fear ever since Meghwal decided to marry the man of her choice. The family was ostracized by the village elders after the marriage .
"I haven't been able to see my parents ever since my marriage in April last year. The village elders have forbidden me from returning as I have married the person of my choice," Meghwal told HT.
Meghwal's husband Udaram is at his wit's end after repeated monetary demands from the village elders, who also threaten him regularly.
"My wife's family wanted to marry her off to a mentally challenged man from another village. We knew each other and decided to tie the knot in court. It angered the elders and decided to boycott us," said Udaram. He alleged that in a meeting in October last year, they decided that in order to be accepted in the community, the couple will have to pay ₹5 lakh as fine.
"Following their diktat, I paid ₹3 lakh but due to demonetization in November, couldn't pay the remaining money. The community leaders then ostracized my family and also gave us death threats," Udaram alleged.
He added that the caste elders began pressurising him to pay the remaining ₹2 lakh.
"For the last several months, no one comes to our house and we live as outcasts in our own village," said Kavita.
After months of intimidation, the family decided to take help of the police and a case was registered at the Shergarh police station in January this year by Kavita.
Police arrested 12 leaders of the Meghwal community on Wednesday, who were named by Kavita in the case.
"We have arrested 12 people in connection of the case under section 384 (extortion) of the IPC and further investigation is on," said assistant sub-inspector Hari Singh Bhati from the Shergarh police station.
However, Kavita and her family tell a different story, alleging that the accused cite their influence and say that they will bribe police.
"They tell us that there are 21 people and even if they pay a bribe of ₹1 lakh each, the police will settle the case in their favour. The police have arrested only 12 of them. Ever since the arrests, several of them have got bail and the threats have increased," alleged Udaram.