Body found hanging in Nahargarh fort: Family alleges murder while cops say suicide
Hindustan Times, Jaipur |
Deep Mukherjee and Salik Ahmad
Nov 25, 2017 10:57 PM IST
Police in a press conference reiterated that no evidence was found in the case that would suggest murder.
The family of a 40-year-old man whose body was found hanging from the ramparts of the Nahargarh Fort has alleged that he was murdered, even though the police on Saturday termed it as a case of suicide.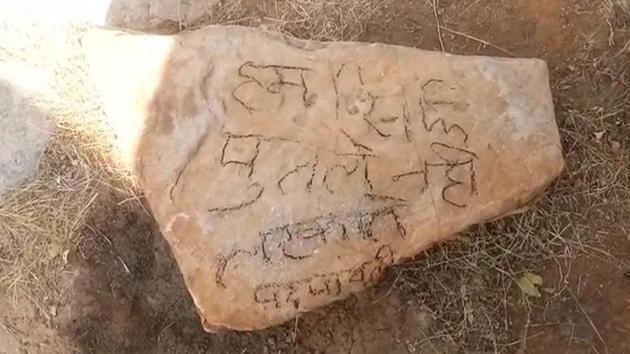 The body of Chetan Kumar Saini was found hanging at the fort on Friday with charcoal scribblings on stones linking the death to the country-wide protests over Sanjay Leela Bhansali's Padmavati.
"Preliminary investigation suggests that Saini committed suicide by hanging. It has also been revealed that he had loaned a large amount of money which was to be repaid. Two of the debts were owed to people in Delhi," said Prafulla Kumar, additional commissioner of police, crime.
Police said the forensic analysis would determine whether there were charcoal stains on Saini's hand, which could throw light on whether he wrote the messages.
"The marks on his neck resemble the ones which result when a person commits suicide. We are questioning people associated with him to know more details about the case," said Satyendra Singh, deputy commissioner of police, north.
Police in a press conference reiterated that no evidence was found in the case that would suggest murder. They also claimed to have found footage from a CCTV in Meena Colony, that falls on the way to Nahargarh fort from Chetan's house.
In the footage, Chetan is seen walking alone at about 4 pm on Friday but does not have any rope in his hand.
The family, however, said Chetan was murdered.
"The way my brother's body was found and the injuries that he sustained suggest murder. We are sure that he didn't commit suicide. We feel that some people are trying to suppress the matter," said Ram Ratan Saini, Chetan's brother.
Relatives and local residents of Nahari Ka Naka, where Saini lived, said it was unlikely that he wrote the messages. Saini used to make artificial jewellery and used to do most of the work from his house.
"He was a very amiable person who never had enmity with anybody. Mostly, he would keep to himself and had no interest in reading books or watching films. There's no way that he could have known all that history and wrote the messages," said Yogesh Saini, his brother-in-law.
Mahaveer Prasad Saini, the father of Chetan said that his son had stepped out of his house at around 3pm on Thursday and had also made a phone call a little after 5pm.
"In the phone call, Chetan told his wife that he will be back home by 9pm and asked her to prepare the dinner by then…Thereafter he lost contact with us. There's no chance that he would commit suicide," said Saini.
Members of the Saini community on Saturday submitted a memorandum to the police, demanding a fair probe.
"We feel that Saini has been murdered and demand that the perpetrators be arrested immediately. If the police don't conduct a fair probe we will stage protest," said Om Rajoria, district president, Mali Samaj.
One of the messages scribbled on stones read: "Those of you protesting against Padmavati, we don't just hang effigies at forts. We have guts."
What has surprised many is that the name of the deceased is the same as that of a character from Malik Mohammad Jayasi's fictional work Padmavat written in 1540.
"Chetan Tantrik is dead," reads another message.
Raghav Chetan is a character from Padmavat, who is a sorcerer banished from the court of King Ratan Sen, the husband of Padmavati. Chetan visits Alauddin Khilji and tells him about the queen's incredible beauty, resulting in the siege of Chittor by Khilji.
"Exciting news! Hindustan Times is now on WhatsApp Channels
Subscribe today by clicking the link and stay updated with the latest news!"
Click here!