Eerie calm shrouds Bikaner villages from where hair-cutting rumour started
Aug 03, 2017 08:49 PM IST
In the two months, about 100 cases of hair chopping have been reported from villages in Rajasthan, Delhi, Haryana and Uttar Pradesh leading to fear and night vigils.
An unusual calm prevails in the desolate villages of Bikaner from where rumours of a person cutting hair of women during night started about two months ago.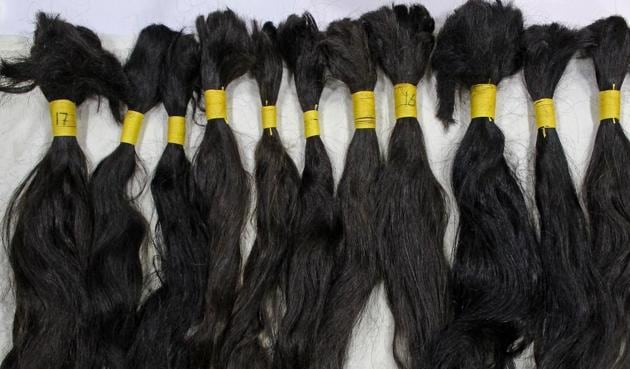 Its first casualty was reported on Thursday from Agra, 560 km away in east, where a 60-year-old woman was allegedly lynched on suspicion of chopping hair.
Stay tuned with breaking news on HT Channel on Facebook.
Join Now
In the two months, about 100 cases of hair chopping have been reported from villages in Rajasthan, Delhi, Haryana and Uttar Pradesh leading to fear and night vigils. Officials believe that many incidents could have gone unreported as the villagers did not lodge complaints.
The cause of the rumour mill going wild was WhatsApp and little effort by the administration to dispel the superstition in the beginning.
"The first message received on WhatsApp was that a tantric will cut off hair of young girls and will leave a trishul (a weapon representing Lord Shiva) mark on the body," said a villager who was among the first to receive the message in Bikaner. The message had morphed pictures of a devil lifted from internet. Youths were deployed to maintain vigil during night.
For a remedy, the message gave a number, which was found to be switched off. The Rajasthan police had not been able to track the originator of the message, but believe that it was handiwork of some tantrics to make quick money.
The police could not proceed much as the villagers did not lodge complaints in most cases. Hanumangarh superintendent of police Yadram Phansal said families refused to lodge cases. "Some even told us informally that the women had cut their own hair," he said.
In the absence of complaints, the police did not investigate and the rumour spread to other parts. "We deployed youths to guard our village during night for almost a fortnight," said a villager in Hanumangarh. Another villager said special prayers were held to ward off the evil spirit.
Ghevar Ram, sarpanch of Ompura village in Jodhpur district, said, "We haven't heard of instances of hair cutting in the last 20 days and the frequency of WhatsApp messages warning us about such people have also lessened. But people are still wary of the hair cutters."
Hanumangarh collector Prakash Rajpurohit said, "We had issued instructions to the administration and the police to engage with people and explain to them that these are rumours. After this step, the number of such cases went down".
Spread of social media-triggered rumours
Rajasthan
Around 30 incidents have been reported in four districts since the rumour started in the June first week. No cases or FIRs have been lodged. In many incidents, the complainants refused to lodge a case and in some, the women admitted to cutting hair themselves, police say.
Haryana
Six cases have been reported from Gurgaon and over a dozen from Mewat with women claiming their hair was cut by a devil which ranged from a cat to woman in black clothes to an elderly man. Some cases have also been reported from Rohtak and Sonepat districts.
Uttar Pradesh
Close to two dozen cases reported from Kanpur, Bareilly, Agra, Aligarh, Meerut, Jhansi and Badaun. Police warned people against rumour mongering in these districts; police personnel were deployed in some worst-affected villages.
Madhya Pradesh
A woman on Thursday claimed that she was attacked and her hair cut at a village in Sheopur district, where two youths were arrested for spreading rumours. The police have issued an alert against rumour mongering and are keeping a vigil over local godmen. Officials said the worst-affected districts were Morena and Sheopur situated in the Gwalior-Chambal region on the MP-Rajasthan border. Five cases were reported.
(With inputs from state bureaus)