How the SOG tracked down Rajasthan's most-wanted criminal Anandpal
Jun 25, 2017 07:40 PM IST
The SOG killed dreaded gangster Anandpal Singh in an encounter in Churu on Saturday night
At a time when many top-ranking police officials swear by latest technological innovations in catching criminals, the special operations group (SOG) of the Rajasthan Police showed that at times there is no alternative to old-fashioned policing.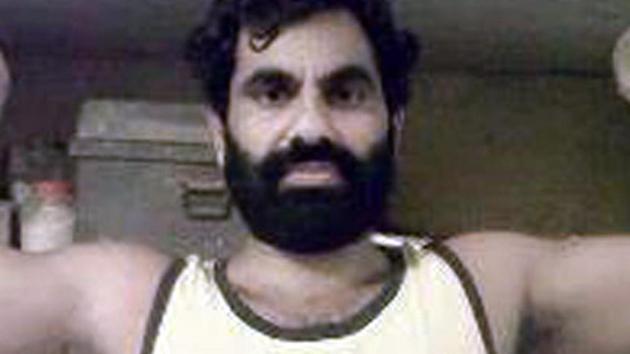 The SOG killed dreaded gangster Anandpal Singh in an encounter in Churu on Saturday night.
Stay tuned with breaking news on HT Channel on Facebook.
Join Now
"For the last several months, we have been trying to track Singh and his associates and had sent teams to several places. This operation was unique as we were proceeding solely on the basis of intelligence gathered from trusted informants," said Dinesh MN, inspector general, SOG.
Two months ago, it was one such piece of information that made the SOG depute a team to Haryana. "We had learnt that Singh and his brothers were dividing their time between Haryana, Churu and Hanumangarh. They didn't use mobile phones so we couldn't take help of technology rather we had to rely on the age-old informer system," said MN.
The police said that they got a tip-off that changed things. The police came to know that two of the gangster's brothers — Devendrapal and Rupendrapal — were hiding in Sirsa, Haryana.
"Our team in Haryana arrested them on Saturday evening and it was during their questioning that they divulged Singh's location in Churu. We then conducted a raid, which led to the death of the gangster," said the inspector general.
Even when he was cornered, Singh showed no intention of surrendering. Instead, he started firing at the police with two AK 47 guns, which he had earlier stolen from the police, said the official.
The 44-year-old gangster had a B. Ed degree and carried a ₹5 lakh bounty on his head and was Rajasthan's most wanted criminal. Anandpal was involved in over two dozen cases in Didwana, Jaipur, Sikar, Sujangarh, Churu, Sanganer among others and was also the main accused in high-profile murder cases like Jivan Ram Godara murder case of Didwana (Nagaur) and Gopal Fogawat murder case of Sikar district.
Anandpal has been absconding since September 2015 when he made a dramatic escape from police custody while being brought back to the Ajmer jail after a court hearing.
The police van was attacked by gunmen in two SUVs. The policemen escorting Singh were drugged and failed to prevent the gunmen spiriting away with the three prisoners.
The death of Singh marks the end of the Shekhawati gang, which was the most notorious criminal syndicate to come out of Rajasthan till date.
The gang engaged in extortion, robbery, murder and a large array of criminal activities which gave Singh and his deputies the tag of being the most dreaded criminals in the desert state.
In the last one year, the police had arrested several key members of the gang, which was instrumental in the syndicate losing its clout. "Our network of informants helped us with crucial inputs about the people who sheltered Singh and his associates which helped us plan and execute the operation in a meticulous way. Otherwise, this wouldn't have been possible," MN told HT.