Jaipur civic body yet to unseal hotel Rabbani after court order, forensic clean chit
May 09, 2017 08:02 PM IST
The Jaipur Municipal Corporation (JMC) is yet to follow a court order that asked the civic body to open hotel Hayat Rabbani that was sealed after a siege by gaurakshaks over rumours of beef being served by it. Forensic tests of the meat samples taken from the hotel have revealed that they were not beef
Jaipur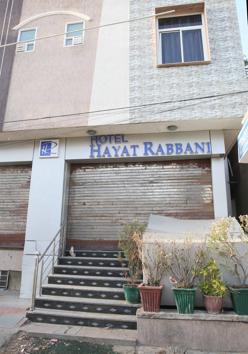 The Jaipur Municipal Corporation (JMC) is yet to follow a court order that asked the civic body to open hotel Hayat Rabbani that was sealed after a siege by gaurakshaks over rumours of beef being served by it.
Forensic tests of the meat samples taken from the hotel have revealed that they were not beef.
The district and sessions court directed the JMC on April 29 to unseal the hotel within seven days and submit a compliance report.
"It has been more than seven days since the court order but the seal hasn't been opened till now. For the past several days, I am making rounds of government offices but to no avail," said Naeem Rabbani, the hotel owner.
JMC officials said they haven't received a copy of the court order.
"I was on holiday and haven't received the copy of the court order. If there is any order, we will abide by whatever the honourable court has said," Sohanlal, deputy commissioner of JMC's Vidhyadhar Nagar zone, told HT on Tuesday.
Rabbani claimed he had handed over a copy of the court order to Sohanlal.
"I personally gave the copy of the order to the deputy commissioner and also have his signed acknowledgement for the same. It is incorrect that the JMC doesn't have the copy of the order," said Rabbani.
In its order, the court directed the civic body to open the seals within seven days, saying that the JMC will have to issue a prior notice if it takes any action against the hotel in future.
High drama was seen during the siege of the hotel on March 19 as more than a 100 people had assembled, chanting slogans 'Bharat mata ki jai' and 'Narendra Modi zindabad.'
Many people had also provided their reasons as to how they were sure that the hotel served beef.
"What kind of question are you asking? Don't you understand what meat a hotel named Rabbani could serve? Isn't name of the hotel proof enough that it serves beef?" Karamveer, one of the protesters, had told HT.
Even after forensic test confirmed that the meat was not beef, Naeem Rabbani is not sure what more he should do before the seal is opened by the administration.