Jaipur teen 'hacker' playing Blue Whale challenge rescued in Mumbai
Aug 26, 2017 09:27 PM IST
The 16-year-old has been missing since August 21 and was rescued from Mumbai by the Jaipur police.
"Looks like he has been brainwashed. Ever since returning from Mumbai, he hasn't spoken much except telling us that he was playing the Blue Whale challenge," said a cousin of the class 10 student, who had gone to Mumbai to play the Blue Whale Challenge and was about to hurt himself.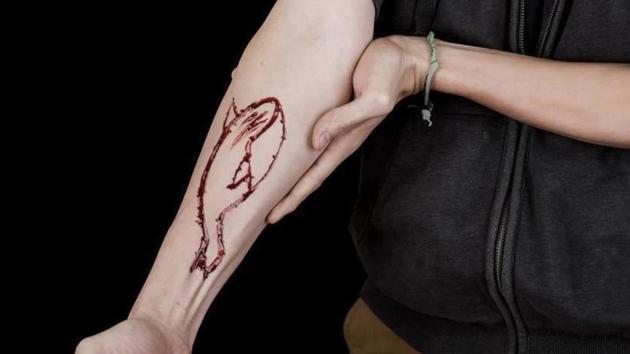 The 16-year-old has been missing since August 21 and was rescued from Mumbai by the Jaipur police on Friday. During investigation, it came to light that he was playing the suicide game.
Stay tuned with breaking news on HT Channel on Facebook.
Join Now
"The first task was to draw a shark on my arm with a knife while the second one was to go to Indore… I went to Mumbai for completing another task of the challenge," he told HT.
"I found the game on You Tube. I was blocked in the game because instead of writing with a knife on my arm, I had posted a fake picture of a mutilated arm after downloading it from the internet," he said, his words unorganised.
The Blue Whale challenge, reportedly created by a former convict in Russia, is said to psychologically provoke players to indulge in daring, self-destructive tasks for 50 days before finally taking the "winning" step of killing themselves —and each task must be filmed and shared as "proof". The tasks range from self-harming, watching scary movies to waking up at unusual hours.
His friends define the teen as a quiet boy, who was called 'hacker' by his classmates for his knowledge of computers.
"I remember that last Saturday he had told us that he was taking part in the Blue Whale challenge and was blocked because he had cheated by not cutting his arm. He was quiet in class and occasionally told us things about computers that we didn't know," one of his classmates told HT.
"He always sat quietly in the class and never mingled with anyone. But we could never imagine that he would take up this deadly challenge. I still can't believe it and want to ask him why he did it," said another classmate.