Rajasthan Dalit student accuses principal of harassment in suicide note
May 16, 2017 01:07 PM IST
"I told ma'am she is harassing me and I would die … She said my death won't make any difference to her. Now, I just want to die," Ravindra had written in his suicide note.
A 22-year-old Dalit student, who committed suicide last week in Rajasthan's Sirohi district, accused the principal of his college of harassing him and threatening to fail him in his second-year final examination in a three-page suicide note.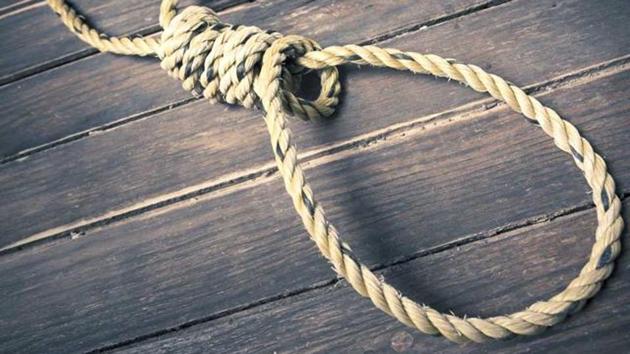 Ravindra, a second-year BSc student at Saroj Lalji Mehrotra Global Nursing College in Abu Road town, hanged himself on May 12 inside his room. "I told ma'am she is harassing me and I would die … She said my death won't make any difference to her. Now, I just want to die," Ravindra wrote in the suicide note referring to Geetha Venugopal, principal of the college.
Stay tuned with breaking news on HT Channel on Facebook.
Join Now
"I will ruin you, she said to me," Ravindra, who repeated his second year and recently gave his exams, wrote. The college is affiliated to the Rajasthan Health Sciences University in Jaipur and is associated with the Brahma Kumaris spiritual movement.
'College officials used casteist slurs'
His father Muknaram Meghwal, a government school teacher from Jalore district, also accused college officials of torturing his son mentally and abusing him with casteist slurs. "The college administration and principal pressurised us to deposit extra fees and threatened to fail him once again. He couldn't bear all that," Meghwal said.
"Last year, the college administration failed Ravindra in his second year in 3 subjects by 4-5 marks. However, before the exam results came out, they had already taken money from us for the third year. After the results, they asked for more money," he alleged. This is the second instance of a student committing suicide in the college in the last five months. A 21-year-old student, Shivpratap Singh, had also committed suicide by hanging himself.
Police have registered a case of abetment to suicide and filed charges under the scheduled tribe/scheduled caste act against Venugopal and college director Pratap Midha at the Abu Road Sadar police station after Ravindra's death.
"We are investigating the matter and, so far, no one has been arrested," deputy superintendent of police (SC/ST cell) Bhuraram, who is the investigating officer in the case, told Hindustan Times.
When HT contacted the acting director of the college, Nikhil Patel, he said that an internal investigating committee has been constituted to probe into the matter. "The principal has been relived from her duties ... We have also employed a permanent counsellor to engage with the students," Patel said.
Patel said depression could one of the possible reasons behind Ravindra's suicide and that he wasn't aware of any pressure from the college administration. Dalit rights activists have strongly criticised the police and administration for its inaction on the matter.
"A Dalit student has been forced to commit suicide after facing harassment and casteist abuses and it's about time that the administration understands the seriousness of the case," Bhanwar Meghwanshi, founder of Dalit Adivasi Evam Ghumantu Ashikar Abhiyan, said.
Meghwanshi said the magnitude of the police inaction reflects from the fact that so far none of the accused has been arrested by the police. "We demand immediate arrest of the accused in the matter," Meghwanshi told HT.
Students of the college went on a strike and also organised a candle march in Ravindra's memory.
"We are shocked by his death. Some of us had overheard his conversation with the principal and felt that he was worried but never thought that he will take this extreme step. All we want is justice for Ravindra," a first-year student of the college, who did not wish to be named, said.