Scared of killings at home, Rohingya Muslims plead: Don't deport us
Aug 21, 2017 08:06 PM IST
Fear, uncertainty, memories of a genocide rule a refugee colony in Jaipur
An unnatural silence loomed over the Welcome Colony in Jaipur on August 15.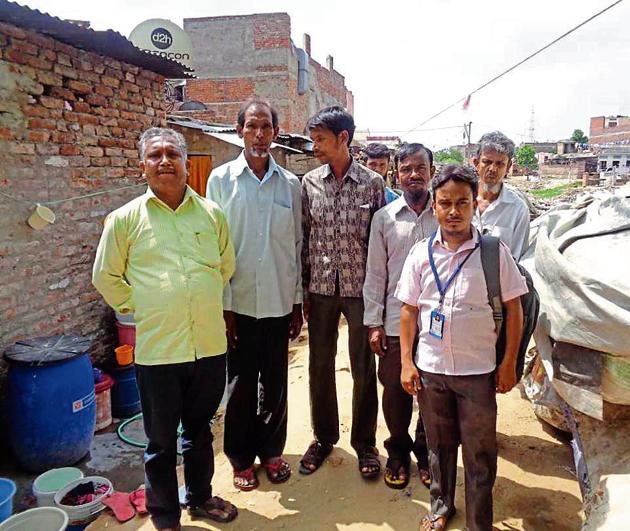 As the country celebrated 70 years of Independence, 120 families of Rohingya Muslims, living in this dingy slum with garbage splayed all around them, were scared stiff over the prospect of being sent back to Myanmar.
"We won't go back. I would rather jump in front of a train and commit suicide than go back to Burma where we will be killed like animals," middle-aged Kader Hussain said slowly but with a chilling certainty in his voice.
A little while ago, one of their representatives was summoned to the nearby Sadar police station, where the cops told him to leave the Pink City.
"When I tried to speak, policemen abused me and refused to listen. They asked me to tell all the families to vacate the slum else action will be taken against each of us," Noorul Amin, one of the Rohingya refugees associated with the United Nations, told HT.
The sudden ire they are facing nowadays coincides with union minister Kiren Rijiju's recent statement that all 40,000 Rohingya Muslims in India would be deported back to Myanmar.
The men and women living at this minuscule settlement are part of a community, which is facing genocide in its home country Myanmar -- one of the biggest problems of human rights violation in the 21st century.
Violence is not foreign to the people living in Welcome Colony, as the memories of relatives who lost their lives in ethnic clashes in Myanmar are still fresh on their minds.
"My parents are still living in Rakhine state and there are stringent restrictions on their movements. A few years back, my elder brother was shot dead by the Buddhist militia outside our home," said 38-year-old Syed Alam, who earns his livelihood in Jaipur by driving an electronic rickshaw.
The situation, he added, worsened after the 2012 Rakhine riots in which more than one lakh people were displaced.
The people living at Welcome Colony have identity cards issued by the United Nations High Commission for Refugees (UNHCR) and are subject to the scrutiny of the state intelligence.
"For the last few days the pressure from the police and the CID has increased and we are often harassed by them. We can live with that but can't bear with the thought of being deported back," said another resident who didn't wish to be identified.
Like 18-year-old Salim, who had to leave his studies in a madarsa midway before fleeing to India, many of the residents of the colony are engaged in menial labour from a young age.
The families live inside narrow, overpriced rooms with unplastered walls as children play with gaudy pieces of junk with stench of garbage hanging around them.
Their primary source of livelihood is ragpicking and recycling junk that are sold with a paltry amount of Rs 300-400, not enough to fend for their families.
But it's a life better than the one they left at Myanmar, said the residents.
"We barely scrape through every month from our income. But this is way better than living in constant fear amidst murder, rape and genocide. We have nothing but gratefulness and love for India for giving shelter to us," said Hussain.
As Hussain stands silently with creases of worry lining his forehead, in a minuscule room opposite to him a young mother rocks a makeshift cradle, hoping for a better life for her child, away from the horrors that they have escaped.