Cash crunch: Howrah wholesale fish market on the verge of closure.
Nov 17, 2016 10:59 AM IST
Howrah fish market with a business turnover of more than Rs 10 crore a day, is on the verge of closure.
Howrah fish market, which is supposed to be the largest in the country with a business turnover of more than Rs 10 crore a day, is on the verge of closure.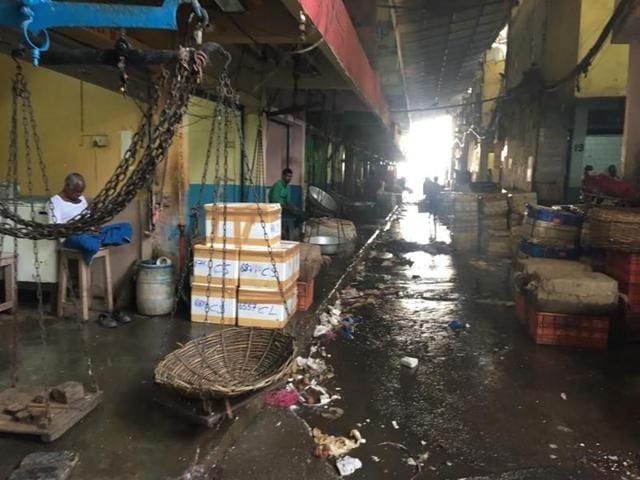 This is owing to the impact of demonetisation of Rs 500 and Rs 1,000 notes.
Stay tuned with breaking news on HT Channel on Facebook.
Join Now
As a result, the city is all set to face an acute shortage of fish.
The fish market at Diamond Harbour in South 24-Parganas has already been closed owing to severe liquidity crunch sweeping across the state.
"We have no option but to keep the country's largest wholesale fish market in Howrah open for a few more days.
Read:Cash crunch: How Bengalis' love for fish bailed them out
We will close it down within a couple of days because of the acute crisis in supply of high currency notes. Kolkata and adjoining towns will be deprived of its fish supply as more than 10,000 retailers buy fish from this Howrah market every day," Syed Anwar Maqsood, secretary of Howrah Wholesale Fish Market, told HT.
"The demonetisation of currency notes has also affected export and import of fish in Howrah market that sources around 200 metric tonne (mt) fish from Andhra Pradesh and sends it to Bangladesh daily. The import of around 10 mt fish from Myanmar, Dubai, Vietnam and Australia to this market will also be stopped soon," Maqsood added.
Several hundreds of trucks loaded with fish are stranded at different points in Kolaghat, Kharagpur, Bongaon and several other places.
During normalcy, more than 1,000 mt fish was dumped at Howrah market by the suppliers every day. After demonetisation, the quantity of supply has drastically come down to around 350 mt daily.
Read:After cash crunch, food inflation looming in Bengal?
"It's not possible to keep the market open as most of the 10,000 suppliers of fish are not getting money. We tried our best to keep the supply of fish in the open market normal. But the credit limit to these suppliers has been doubled during the past few days," a member of the organisation that comprises more than 300 fish merchants in Howrah, said.
"The Howrah fish market is the only fish market in the country that remains open for more than 12 hours from 4 am every day," he added.
"We don't have adequate supply of small value currency notes to pay the fishermen who are not willing to accept the abolished notes of Rs 500 and Rs 1,000 respectively. The crisis is worsening every day," said Srikanta Das, a supplier of fish at Howrah.
On the other hand, at Digha, Kakdwip and Diamond Harbour, trawlers are stranded with tonnes of fish rotting in them. Apart from this, hundreds of trucks carrying fish have also been stranded in different parts of Andhra Pradesh and Odisha for not being able to pay mechanical tax.