Dine at 450 feet, majestic view of the Hooghly on menu
Oct 26, 2016 10:52 AM IST
Will be the highest revolving restaurant in the country.
Your rooftop dining and revolving restaurant experiences are set to be redefined.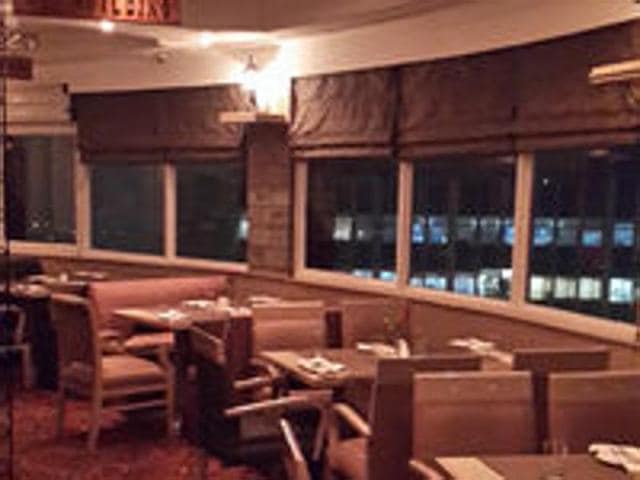 Coming up off the Hooghly riverfront is a swanky 450-feet tall watch tower that will offer you not only a majestic view of the vast expanse of the mighty river, and a grand panoramic view of the twin cities of Kolkata and Howrah, but also offer you delightful moments of savouring the best of foods and beverages at the tallest revolving restaurant of the country!
Stay tuned with breaking news on HT Channel on Facebook.
Join Now
The facility, hardly 4 km from state secretariat Nabanna in Howrah, is coming up at Bellilious Park. Work is on in full speed across more than 10,000 sq ft and according to the schedule the restaurant will make its debut by the middle of 2018.
The brainchild of a Kolkata-based real estate company, Panchadeep Construction, the Rs 50-crore project has been designed by civil engineering experts of the Indian Institute of Engineering Science and Technology (IIEST), popularly known as BE College, Shibpur.
"Experts led by professor Saibal Ghosh, the head of the civil engineering department of IIEST, are supervising the construction. It will be India's tallest revolving restaurant at 450 feet above the ground," said Ratan Chowdhary, the managing director of the company.
"The restaurant will offer an excellent view of the entire skyline of Kolkata and Howrah, including the airport at Dumdum, and on offer will be an array of continental dishes. We will have accommodation for 150 customers at a time. The location, too, is convenient as it won't take more than 20 minutes, at the most, to reach the place from either Howrah station or Esplanade," Chowdhary said.
Incidentally, underwater Metro connectivity between Howrah Maidan and Salt Lake is to get operational by the end of 2019.
The revolving restaurant trend took off in 1961 with Seattle-based architect John Graham building the first one on the top of a shopping center in Hawaii. A year later, he was commissioned to design the Space Needle for the World's Fair in his hometown and he brought the idea with him. As a result, the ultramodern tower not only became an enduring icon of the northwestern American city, but also drew 20,000 visitors to the Space Needle restaurant every day, setting off a craze for revolving restaurants across the globe.
Parikrama, the revolving restaurant on Kasturba Gandhi Marg in Delhi, offers a panoramic view of Cannaught Place. UFO is Mumbai's revolving restaurant and is located at Kandivali East. Chennai, Jaipur, Ahmedabad, Agra and Ernakulum, too, have revolving restaurants, but none of these enjoy a height that the Howrah one is going to have.