Kolkata tops list of cities with young Indians suffering from lifestyle diseases, finds study
Dec 23, 2016 10:04 AM IST
About 45% of those between 20-25 years are vulnerable to diseases, hypertension and depression.
Young Indians in the age group of 20 to 45 are worried about lifestyle diseases and consult doctors, seeking their advice on how to prevent these ailments. About 45% young people in this category are vulnerable to non-communicable diseases such as diabetes, hypertension, depression and so on, a study has revealed.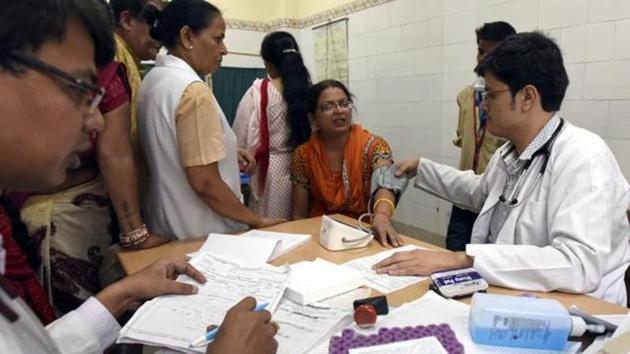 Kolkata tops the list compared with other cities like Mumbai, Delhi, Chennai, Bangalore, Hyderabad, Pune and Ahmedabad so far as its young people seeking consultations on mental and sexual health and lifestyle issues is concerned. About 29% people in Kolkata have sought medical advice on their mental health while 27% have sought the same for sexual ailments. In fact, 4.2 million people from this metropolis have used this online platform, Lybrate Healthscape India, one of the largest online doctors consultation platform.
Stay tuned with breaking news on HT Channel on Facebook.
Join Now
The portal revealed this in its latest annual study since January following interactions with around 70 million people of all age groups through queries and consultations with medical practitioners associated with this platform.
The data reflected that overall awareness about sexual and mental health has increased among those in the age bracket of 18-24 years across big cities and towns in the country.
"India's youth has become wary of diseases that are caused by an unhealthy lifestyle, pushing them to reach out to doctors for help in their prevention and early diagnosis. About 45% young people, in the age group of 20-45 years, actively consult doctors for prevention of diseases that arise out of lifestyle problems while majority of the others reach out to healthcare experts for issues related to either sexual or mental health, said the report.
A few of the top lifestyle diseases, the report points out, that young Indians want to avoid are diabetes, cardiovascular diseases, cancer and hypertension.
Interactions about diabetes witnessed a staggering growth of 250% in 2015, followed by cardiovascular diseases (210%), cancer (195%), hypertension (190%), obesity (150%), vitamin/mineral deficiency (150%) and COPD (140%).
Majority of the interactions revolved around prevention but there has also been a remarkable rise in interactions on the treatment of these diseases with those who are suffering from them taking part.
"The inclination of young people when it comes to preventive health assumes greater significance given the pressure it builds on the country's healthcare infrastructure. The awareness will bring a huge change in people's attitude when it comes to health and greatly reduce the cost burden on households and healthcare delivery in the country," said Saurabh Arora, the founder and chief executive officer of Lybrate, in a press statement on Thursday.
He added that their platform has proved how accessibility to trusted doctors and availability of authenticated medical information can help change the mindset of people and immensely improve healthcare delivery in India.
The interactions on stress and depression have remarkably increased from these cities in the last one year, showing the stigma attached to these subjects is fading even in small towns and cities of the country. The interactions are defined by the cumulative sum of searches for doctors, lab tests booked, health queries sought, patient-doctor communication and appointments booked.