War, peace and faith in the US: An atheism study
Dec 18, 2021 05:29 PM IST
To what extent is the sustained practice of a faith linked to following cues from those that came before? Fresh research is finding surprising answers.
To what extent can childhood influence whether a person will be an atheist as an adult? Recent research suggests that children with less exposure to the cultural cues of religion are more likely to be non-believers in adulthood. "This goes against popular narratives that atheists got there through feats of rational thinking," Will Gervais, lead author of a recent study on the origins of disbelief, told Wknd.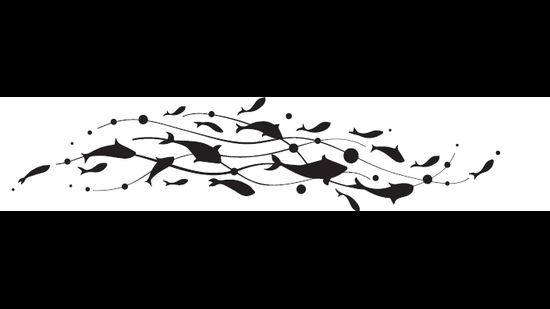 Cultural cues can be anything that embodies religious practice, including habits such as penance, fasting, charity or regularly visiting a place of worship; having visible artefacts around the house; having books on religion or scripture; conversations and rules centered on religion or faith.
Gervais, a senior lecturer at the Centre for Culture and Evolution at Brunel University, London, says he's been fascinated by atheism for years, and has conducted previous studies to try and quantify the growth of atheism and agnosticism in America. This paper, co-authored with researcher Maxine Najle and Nava Caluori, a graduate student at University of Virginia, was published in the journal Social Psychological and Personality Science earlier this year.
"Atheists are a fascinating test case for theories of how religion works. Humans are by and large a religious species. But in spite of the cross-cultural universality of religion, hundreds of millions of folks don't believe in any gods," Gervais says.
The recent study was based on a survey of 1,417 Americans, a majority of whom were Catholic or Evangelical at birth, though the group was also designed to be diverse and representative and included Hindus, Muslims, Jews, Mormons, atheists and agnostics.
It showed that about 10% of the variability in adult faith / atheism could be accounted for by the cues these adults received as kids. This is in contrast to about 1% variability accounted for by cognitive differences. According to their findings, Gervais says, religious cues are 10 times more potent as predictors of atheism than is the degree to which folks are reflective, rational thinkers.
"This only re-establishes the influence of cultural transmission of ideas. Many people are convinced that they are atheists because they are rational but the truth seems to be more complex," he says.
In countries of western Europe such as Germany and France, Gervais believes that the comparatively high number of atheists can be explained by World War 2 and how it shook the bonds of society and the control of the church. But he says he now has a clearer sense of how this might have played out. As an entire generation reduced visible practice of religion, the next generation grew up without the cultural cues.
Trying to trace what caused a reduction in cultural cues in a country like the US is more complicated, Gervais adds. "The US is a wealthy nation with a high GDP, but there are multiple kinds of financial and social insecurities that people face."
The US is also far more heterogeneous than western Europe was in the 1950s and 1960s, with large communities of various religions. Since the number and nature of cultural cues can differ widely between faiths, this could alter the results of a study like Gervais's as well.
So he now wants to expand his work to consider religion across a broader range of countries.
"It does look like atheism is on the rise in large chunks of the world," Gervais says. "We want to continue to study what is going on with this rise. But religion on the whole isn't going anywhere. Secular thinkers over the years have forecast the end of faith. These projections have been as numerous as they've been incorrect."
Continue reading with HT Premium Subscription
Daily E Paper I Premium Articles I Brunch E Magazine I Daily Infographics