Makar Sankranti 2023: Date, history, significance and celebration of the Hindu festival
Jan 14, 2023 09:44 AM IST
Makar Sankranti 2023: Here's all you need to know about the date, history, significance and celebration of Makar Sankranti, the harvest festival
Makar Sankranti is the first Hindu festival that is celebrated with great pomp and enthusiasm across India and usually takes place in January. It is a major harvest festival celebrated by Hindus across India but different states celebrate the festival under different names, traditions and festivities.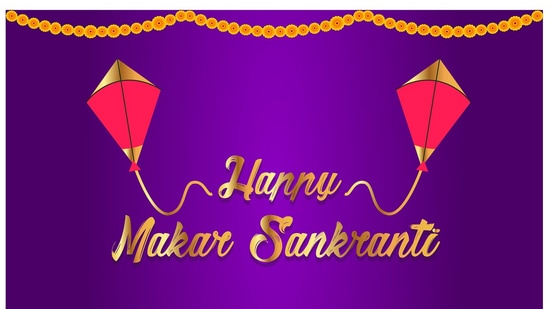 Makar Sankranti marks the end of winter as well as the beginning of longer days on account of the sun's northward journey. This period is also known as Uttarayan on this account and is considered to be very auspicious.
Date:
Makar Sankranti is marked a day after Lohri and this year, the festival falls on Sunday, January 15, 2023. According to Drik Panchang, the Sankranti tithi will be at 8:57, January 14. Meanwhile, the Makar Sankranti Punya Kala will last from 7:15 am to 5:46 pm (duration - 10 hours 31 minutes) and Makara Sankranti Maha Punya Kala will begin at 7:15 am and end at 9:00 pm (Duration - 1 hour 45 minutes).
History and significance:
The harvest festival is both a religious as well as seasonal observance and is dedicated to Surya whom the Hindu community believes to be the Sun God. Makar Sankranti marks the sun's transit into Makara (Capricorn) raashi (zodiac sign) and the festival is majorly celebrated in the Indian Subcontinent and also by the Hindus around the world.
According to Hindu belief, if one dies on Makar Sankranti they are not reborn, but go straight to paradise. It is believed that Sankranti, after whom the festival is named, was a deity who killed a demon called Sankarasur and on the following day of Makar Sankranti, called Karidin or Kinkrant, the Devi killed the villain Kinkarasur.
Celebrations:
The festivities related to Makar Sankranti have many names depending on the region it is being celebrated in. For example, by North Indian Hindus and Sikhs, it is called Maghi and is preceded by Lohri. It is called Makara Sankranti and also Poush sôngkrānti in Maharashtra, Goa, Andhra Pradesh, West Bengal, Karnataka and Telangana.
It is called Sukarat in central India, Magh Bihu by Assamese, Khichdi in Eastern Uttar Pradesh, Uttarayanan in Gujarat and Rajasthan and Thai Pongal or Pongal in Tamil Nadu. People worship the Sun God during the festival, go for a holy dip in sacred water bodies, perform charity by giving alms to the needy, fly kites, prepare sweets made of sesame and jaggery and worship the livestock while farmers across India pray for a good crop.
Another customary and popular practice associated with this festival is kite flying and in Gujarat's Ahmedabad, since 1989, the day has been observed as International Kite Festival. Sesame and jaggery ladoos or chikkis are distributed on this day where til-gud sweet signifies that people must stay together in peace and harmony despite their differences.