Republic Day 2023: 74th Republic Day speech, essay ideas and tips for school students
Jan 26, 2023 06:50 AM IST
Republic Day Speech and Essay ideas and tips: India marks its Republic Day on January 26. During celebrations in schools or educational institutions, the students give speeches or write essays. Here are some Republic Day speech or essay ideas and tips which can help the students to prepare.
Republic Day is commemorated by the citizens of India with much pomp and enthusiasm on January 26, every year. The day is marked as a national holiday. This year, India is observing its 74th Republic Day (Gantantra Diwas) on Thursday. On this occasion, the President unfurls the national flag at the Kartavaya Path, formerly known as Rajpath, and a parade - showcasing India's traditions, cultural heritage, progress and achievements - takes place. (Also Read | Happy Republic Day 2023: Best wishes, images, messages, patriotic quotes and greetings to mark India's 74th Republic Day)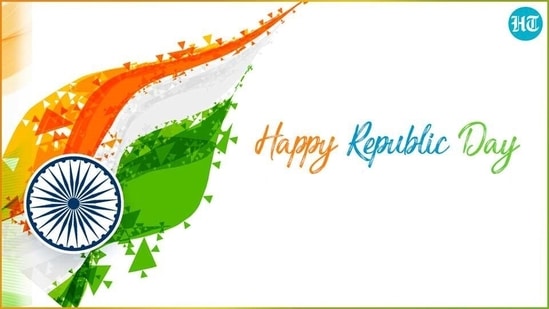 Additionally, many schools and other educational institutions host a variety of events, such as debate shows, speech and essay writing competitions, cultural dance shows, parades, and so on. So, if your kid is planning to participate in these events, we are here to help you out. Here are some unique speech and essay ideas and tips you can share with your kids to help them do a great job.
Speech And Essay Ideas For Students
1) Why Republic Day is celebrated on January 26: Its history and significance.
2) The role of India's youth in development.
3) The Constitution of India: Rights and duties of Indian citizens.
4) India in the 21st century.
5) What is the difference between Republic Day and Independence Day?
6) Dr BR Ambedkar, the father of the Indian Constitution.
7) You can also pick any current political issues/achievements of India.
Tips For Students To Give A Great Speech On Republic Day
1) You must practice the speech multiple times until you are comfortable and confident with the content and delivery.
2) One should use simple language in their speech/essay. Over-complicating the content and using jargon or complex vocabulary can make your audience lose interest.
3) Always know your audience and prepare the speech or essay accordingly.
4) Include facts to make the speech informative.
5) Always use expressions and appropriate body language, like hand gestures, to stress your points during speech delivery.
6) Make sure thorough research has been done on the topic assigned or chosen by you. This practice ensures that the points you are making are accurate and relevant.