Uttarayan 2023: Date, history, significance, celebration of kite flying festival
Jan 12, 2023 02:31 PM IST
Uttarayan 2023: Here's all you need to know about the date, history, significance and celebration of Uttarayan, the kite flying festival
From flying kites, making sweets and relishing on lip-smacking khichdi, Uttarayan or Makar Sankranti, the harvest festival, is one of the most-awaited festivals of Gujarat. While Gujaratis look forward to screaming "Kai Po Che" to kites flying in the sky, Uttarayan festival is lot more than just about worshipping and relishing on sweets.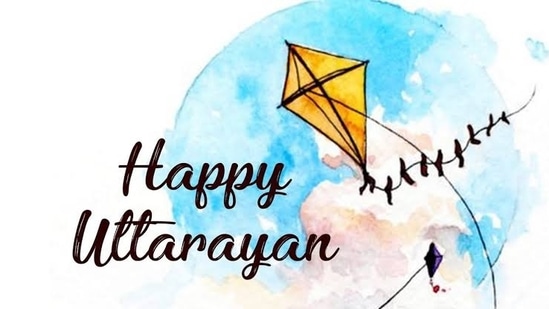 Makar Sankranti marks the end of winter as well as the beginning of longer days on account of the sun's northward journey hence, this period is also known as Uttarayan and is considered to be very auspicious.
Date:
Uttarayan was celebrated on December 31, many years ago - Due to the revolution of the earth around the sun, every eight years, the date of Uttarayan is postponed by one day. It is believed that Uttarayan was celebrated on December 31, a thousand years ago.
This year, the festival falls on Sunday, January 15, 2023. It is celebrated annually on January 14 else on January 15 in case of a leap year.
History:
According to the Hindu epic Mahabharata, it was noted that King Bhishma was given the boon of choosing his own time and day of death and Bhishma Pitamah had waited for the sun to be in Uttarayana to embrace death. This is also the time when the sun begins to move North and before Uttarayan, the sun shines on the southern hemisphere.
Hindus believe this period to be auspicious and it is known as Uttarayana or Winter Solstice. The harvest festival is both a religious as well as seasonal observance and is dedicated to Surya whom the Hindu community believes to be the Sun God where Uttarayana marks the sun's transit into Makara (Capricorn) raashi (zodiac sign).
According to Hindu belief, if one dies on Uttarayana they are not reborn but go straight to paradise. It is believed that Sankranti, after whom Makar Sankranti festival is named, was a deity who killed a demon called Sankarasur and on the following day of Makar Sankranti, called Karidin or Kinkrant, the Devi killed the villain Kinkarasur.
Significance:
Uttarayan holds immense astrological and traditional importance and it is celebrated on the day the sun transitions from the Sagittarius to Capricorn while announcing the onset of spring and the harvest season. Uttarayan is India's version of Thanksgiving of the Western culture in many ways since just like Thanksgiving, Uttarayan welcomes harvest, prosperity and hope and is also the time of the year when people come together to celebrate with their loved ones.
Flying kites comes with health benefits and kite flying is one of the most important attractions of the Uttarayan festival in Gujarat. While now it is seen as a sport, it was not always seen as the same – it is believed that kite flying was related to good health as the person would be exposed to the sun for a long time.
Celebrations:
In most regions, Uttarayan festivities last for two to four days where people worship the Sun God during the festival, go for a holy dip in sacred water bodies, perform charity by giving alms to the needy, fly kites, prepare sweets made of sesame and jaggery, worship livestock and more. Additionally, Khichdi is made and consumed during this festival, especially in Eastern Uttar Pradesh, Bihar and Jharkhand.
This is the reason why Uttarayan is also known as Khichdi. In Gorakhpur, it is customary for devotees to offer Khichdi to the Gorakhnath temple while in Haryana, Punjab and Delhi, Lohri is observed one day before Uttarayan.