5 productivity hacks for people who work from home
Jan 13, 2023 07:55 PM IST
Work from home became popular as a result of advances in technology and changes in the way we work. The widespread availability of high-speed internet and cloud-based tools have made it possible for people to work remotely from almost anywhere
Working remotely has become a common practice for many. Especially after Covid-19 pandemic, many companies have introduced hybrid model which is a combination of work from home and from office. Starting the day by rolling out of bed and working from a designated spot in the house, whether it be a home office or the kitchen table, is now the new normal. It's essential to be productive while working from home as it can be challenging to stay focused with all the distractions around. It's easy to fall behind on tasks and goals.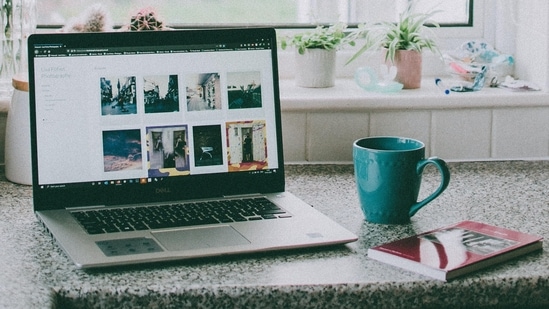 Work from home became popular as a result of advances in technology and changes in the way we work. The widespread availability of high-speed internet and cloud-based tools have made it possible for people to work remotely from almost anywhere. Additionally, the COVID-19 pandemic has accelerated the trend, with many companies implementing remote work policies in response to social distancing guidelines. This has led to a significant increase in the number of people working from home in recent years, as well as a shift in attitudes towards remote work.
Working from home presents a multitude of advantages, including increased flexibility in terms of scheduling, reduced commute time and costs, improved work-life balance, and increased autonomy and control over one's work environment, but it can also present its own set of challenges. Here are 5 productivity hacks for people who work from home:
Establish a morning routine: Starting your day with a routine can help set the tone for the day ahead and increase productivity. This could include activities such as exercise, meditation, or planning your day. Having a set morning routine can also help you to separate your work and personal life more effectively.
Create a dedicated workspace: Having a designated workspace in your home will help you separate work from leisure time. This can be a specific room or just a corner of a room. Make sure it's comfortable and well-equipped with everything you need to work, such as a comfortable chair, good lighting, and all the necessary office supplies. This will help you get into the right mindset and increase focus.
Set a schedule: When working from home, it can be easy to let the lines between work and personal time blur. Setting a schedule for when you will work and when you will be done working can help you maintain a better balance and increase productivity. Instead of an open schedule, use the concept of block scheduling that can help you to focus on a specific task for a set amount of time after taking a break, then again focus on the next task.
Eliminate distractions: When working from home, it's easy to get sidetracked by household chores, pets, or other distractions. To increase productivity, eliminate as many distractions as possible. Use noise-canceling headphones to block out external noise, close unnecessary tabs on your computer, and consider using a website or app that blocks distracting notifications during work hours.
Take breaks: While it can be easy to get caught up in your work, it's important to take regular breaks to refresh your mind and avoid burnout. Use this time to move around, stretch, or do something completely unrelated to work such as make a cup of tea, meditate or walk outside. This can also help you to be more productive when you come back to your work.
In conclusion, working from home can be a great way to increase productivity and achieve a better work-life balance, but it's important to establish clear boundaries and eliminate distractions to be successful.
"Exciting news! Hindustan Times is now on WhatsApp Channels
Subscribe today by clicking the link and stay updated with the latest news!"
Click here!