Experts share health benefits of matar: Don't consider green peas in winter as ordinary
Jan 24, 2023 09:20 AM IST
From boosting immunity to controlling blood sugar levels and cholesterol levels, being a good vegan source of iron and more, here are the health benefits of eating green peas or matar in winter season
We all know green peas are a good source of protein but stopping at that is hardly fair as they contain a lot more nutrients than you might be aware of. The legume family includes the green pea, also known as matar, which is typically available in the winter and you can add these tiny seeds to a variety of foods.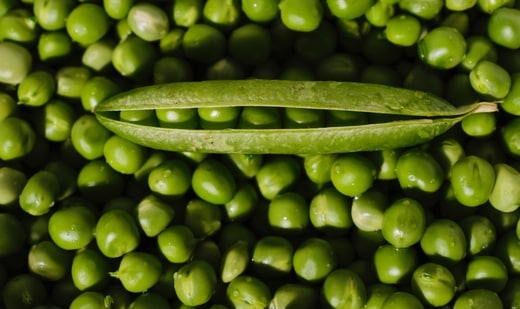 Few people are aware of green peas' advantages for health but these will add a variety of nutrients to your diet in addition to improving the taste of your food. In an interview with HT Lifestyle, Dr Archana Batra, Nutritionist, Certified Diabetes Educator and Physiotherapist, revealed:
1] Peas are a satisfying component of a meal because they are high in fibre and contain one of the best plant-based proteins. They are also a good vegan source of iron, which is required for the formation of red blood cells and the transport of oxygen throughout the body.
2] Peas have a relatively low glycemic index (GI), which can aid in controlling blood sugar levels. Peas' fibre and protein can also help you feel fuller between meals, which means you'll eat fewer snacks and avoid a blood sugar rollercoaster that can make you feel groggy and moody. Peas also contain vitamins and minerals like magnesium, B vitamins and vitamin C, all of which support the control of blood sugar.
3] Green peas are rich in fibre, which is beneficial for maintaining good digestive health. Fibre feeds the good bacteria in your intestines, keeping them healthy and preventing the growth of harmful bacteria. This also aids in the prevention of inflammatory bowel disease, irritable bowel syndrome, and colon cancer.
4] Folate, which is regarded as one of the nutrients that are most important during pregnancy, is abundant in peas. It can help the child's brain and spinal cord develop normally. A daily intake of 400 micrograms of folate may be sufficient for this purpose.
Dr Rohini Patil, MBBS, Nutritionist and CEO at Nutracy Lifestyle, shared, "The fresh, spherical green pea, also referred to as the garden pea, is a member of the legume family, along with other plants like beans and lentils. Many people priorities' immune system strengthening, especially during the winter months when colds, flu, and other viruses naturally increase. Green peas are said to boost immunity because they contain antioxidants such as flavinoids, carotenoid, phenolic acids, and polyphenols. Those who have a weak immune system should include this vegetable in their daily diet. Green peas contain antioxidants that strengthen the immune system, including vitamins C and E, zinc, catechin, and epicatechin."
She added, "Peas are a rich source of antioxidant nutrients like vitamin C, heart-healthy minerals like magnesium, potassium and calcium, as well as phytonutrients like carotenoids and flavonols that support cardiovascular health. We can control our cholesterol levels, particularly LDL cholesterol, thanks to the soluble fibre found in peas. Peas are high in fibre, which supports digestive health as well as the beneficial gut microbes that play an important role in our health. Because much of the fibre content is soluble, it may help with constipation. Green peas may aid in blood sugar control because of their high fibre content and low glycemic index."
Bringing her expertise to the same, Rihana Qureshi, certified sports nutritionist and strength coach, highlighted, "Inspite of being so small, green peas contain a significant amount of fiber. In fact major calories from green peas come from its fibre (carbohydrate) content and the fiber in peas is insoluble types meaning it functions like a scrubber in our stomach and helps to maintain our digestive tract. Furthermore, they have a low glycemic index (GI) which helps prevent blood sugar spikes. This makes them a good choice of food for diabetics and pre-diabetics."
She concluded, "They are a also a good source of many vitamins such as Vitamin A, B, C, K and minerals such as magnesium, potassium, zinc (in varied amounts). Additionally, they are also rich in phytonutrients including carotenoids and flavanols which support cardiovascular function. With such a rich macro and micro nutrient profile, green peas are literally nothing short of a super food."