10 ways to reduce stress at the workplace
Jan 30, 2023 05:48 PM IST
Here are 10 tips that can help eliminate workplace stress both for employers and their staff/employees
Workplace stress is no stranger to any employee or even employers and amid the hustle of a busy 9 to 5 schedule, it becomes important to take a step back and take a break as the daily routine of meeting deadlines, learning new tools, dealing with conflicts and trying to climb the career ladder creates a daily struggle. The workplace where many spend the majority of their waking hours each work - is often the most structured and controlled environment in workers lives and it is often their primary means of social and emotional support.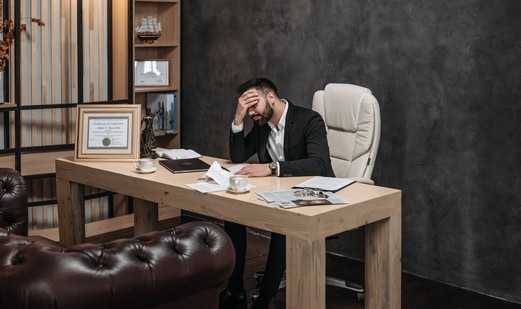 As such, the workplace is a critical setting for understanding and supporting mental health. In an interview with HT Lifestyle, Christopher Roberts, Managing Director, Engaged Strategy and creator of the Total Engagement Model, suggested 5 tips for business leaders that can help them eliminate workplace stress both for themselves and their staff:
1. Engage your staff – Steve Jobs once said, "The only way to do great work is to love what you do." Today's workforce is highly driven by a need for meaning in what they do. Hence, it is critical for an organisation to ensure that the company's goals aligns with employees' personal goals. A best practice to ensure this outcome is by providing staff with a clear line of sight and providing them with a clear path towards contributing to the organisation's vision.
2. Reward and recognise – It is important to acknowledge your employees when they exceed expectations. Recognising talent and rewarding deserving employees creates an engaging and healthy environment and helps achieve higher quality of work.
3. The art of balance - Maintaining a good balance between a formal and informal style of leadership is imperative to a stress-free workplace. As a leader/manager, you can reduce the pressure of hierarchy among employees in your organisation by making yourself more approachable. This in turn will help them resolve problems faster and spark their zeal to deliver better.
4. Organise stress management trainings – Not everyone has a natural ability to manage stress. Hence, it is critical that staff are exposed to regular life skill trainings which include time management, work prioritisation, resilience building, stress management via holistic practices such as Yoga and meditation, access to a counsellor on anonymity, etc.
5. All roads lead to leadership – Not every manager is a good leader. A good leader is one who has the innate ability to be a master influencer in all regards. As a business leader, when you inspire your employees to communicate better and set clear visions and goals, it motivates them to think more, do more and become more.
Adding to the list, Tritha Roy Chaudhary, Director of Human Resource at Crowne Plaza in Greater Noida, recommended:
1. Plan your day but be prepared for the worse and take the problem the way they come with fresh eyes and don't overthink
2. Take a walk when over burden with work or a overburden problem, freshen up come back star fresh
3. Bring humor and fun and passion to what you do. Enjoy every moment and learn every moment
4. Never let the child in you die as we are bound to learn every day and make mistakes and learn from it.
5. Take time out and spend your time with your family and colleagues they are your strength and never feel shy to take or ask for help