Find your perfect match: 6 ways to date more intentionally in 2023
Jan 22, 2023 11:41 AM IST
Whether you are new to dating or have been dating for a while, intentional dating can help you find the right match. Here are six ways to be more purposeful in your search for love.
"Are you tired of dating aimlessly and not finding the right match? Intentional dating can help you find compatible partners and create more meaningful relationships. Dating can be an exciting and fulfilling experience, but it can also be frustrating and overwhelming. With so many options available, it can be difficult to know where to start and how to find the right match. One way to improve your dating experience is by being more intentional about who you date and how you date. Intentional dating is about being mindful and purposeful in your approach to finding a partner. Whether you are new to dating or have been dating for a while, intentional dating can help you find the right match. (Also read: Relationship tips: 7 things to remember for healthier dating )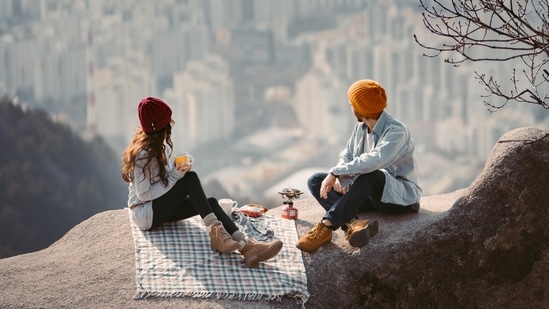 "In 2023, dating healthy will involve mindful practices and an understanding of the importance of strong communication and boundaries," says, Dr. Natasha Ramzan, Clinical Psychologist, in her recent Instagram post. She further shared six ways to date more intentionally.
1. Set realistic expectations
Be realistic about your expectations of other people. Be wary of projecting certain qualities or behaviour from your dates that they may not be able to fulfil early in the relationship.
2. Focus on shared values
Each couple is different, but you may value the same things, such as marriage and family, trust and communication, love and intimacy, and maybe similar religious and political beliefs, or being a part of a broader community. In times of difficulty, shared values will keep you together.
3. Don't force it
When you have a gut feeling about a certain person, just don't force it. Stop ignoring the red flags and evaluate whether pursuing the relationship is still worth it.
4. Communicate often
Please remember that people can't read minds. Express your feelings, wants, and needs verbally to your dating partner. The more you practice, the more effective you get at communicating.
5. Focus on the present
Refrain from bringing up your ex or old flames. Likewise, avoid comparing your dating partner to previous relationships. Instead, focus on your current date or partner.
6. Actions speak louder than words
Words are meaningless if not followed by action. Don't give promises you can't keep. Instead, show your interest by showing up, being present and actively listening on dates.