8 steps to avoid getting 'breadcrumbed' in your relationships
Feb 02, 2023 03:33 PM IST
From confusion to clarity, here is how to recognize and escape breadcrumbing in relationships.
Breadcrumbing is a relationship pattern that involves sending sporadic and vague messages to keep someone interested without any real commitment. It is the act of showing small, inconsistent displays of interest in order to maintain attention from someone when you have no intention of being in a relationship with that person. It can be confusing and emotionally draining for the recipient. Whether you're in a new relationship or have been with someone for a while, it's crucial to set boundaries, communicate openly, and trust your instincts to ensure a healthy and fulfilling relationship. (Also read: From ghosting to phubbing: Toxic dating trends you need to know about )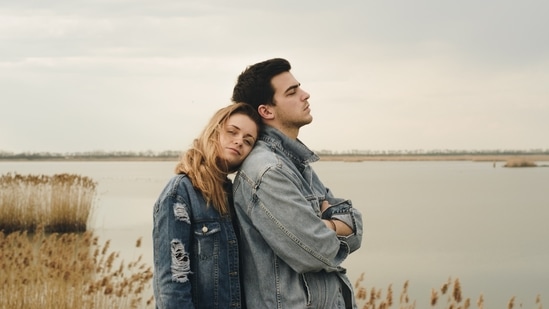 Erica Turner, Relationship and Dating Coach, suggested eight steps to avoid getting 'breadcrumbed' in relationships in her recent Instagram post.
1. Be mindful of whether or not someone's actions are matching their words. If you notice consistent inconsistencies, address the pattern that you are noticing and ask your partner for clarity. Their response will provide you with information to help you decide whether to continue to invest in the relationship or not.
2. Notice if you are tolerating behaviour that you don't like or if their behaviour makes you uncomfortable or resentful. If so, speak up and set a boundary around what you will and will not tolerate.
3. Notice how you are showing up in the relationship. Are you hiding your needs, minimizing your feelings, or dropping your boundaries? These are all signs that you are accepting less than what you want in order to maintain the relationship. It's time to start honouring yourself.
4. Notice if you are focusing more on the future, potential, or hope of what could be instead of the reality of what this person is showing you in the present. You have to focus on the behaviour that you are seeing in the present and focus on the reality of the dynamic as it exists today.
5. Identify what needs you are seeking from this person that drives you to continue engaging in the relationship, despite feeling frustrated, confused, or upset by their behaviour.
6. Identify the learned beliefs that you hold that influence how you relate to others (i.e. "If someone isn't meeting my needs, I'll just try harder" or "In order to get my needs met, I must prove myself worthy")
7. Know that if your needs (i.e. to feel enough, to be accepted, to feel seen and heard) went unmet in your parent-child relationships, your inner child still longs for these needs to get met. If you never learned how to take control of getting your needs met, you will seek others to meet these needs and accept the bare minimum, even breadcrumbs, because you feel dependent on others for your needs.
8. Learn how to meet your own needs, either on your own or through healthy external sources (i.e. friends, family, community). This is a journey so take your time, exploring the sources that feel most fulfilling to meet your needs. Disengage from people who continually show you that they cannot meet your needs and seek your needs elsewhere.