How to identify social anxiety in teens? Parenting tips to deal with it
Jan 28, 2023 12:43 PM IST
Here are some signs and symptoms of social anxiety disorder in teenagers to look out for and parenting tips to deal with it
Social anxiety, also known as social phobia, is an anxiety issue that is characterized by intense feelings of fear, nervousness and discomfort in social situations. It is an intense, persistent fear of being watched and judged by others.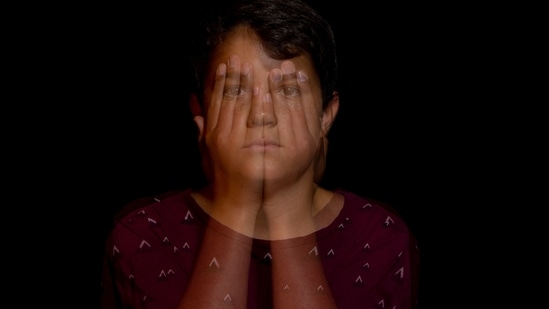 According to experts, social anxiety can become so severe that it can often lead to avoidance of activities such as going to work or school, meeting new people or even leaving the house. This can have a significant impact on a teen's quality of life hence, it becomes essential to identify social anxiety for providing help and support.
In an interview with HT Lifestyle, Professor Usha Patel, Director Academics of Indian Institute of Art and Design (IIAD) listed some signs and symptoms of social anxiety disorder to look out for:
• Excessive self-consciousness in everyday situations
• Extreme fear of being embarrassed or humiliated in front of others
• Avoidance of social situations
• Intense worry about upcoming social events
• Physical symptoms such as shaking, sweating, or racing heart when faced with a social situation
Behavioural Science is a breakthrough guide for parents, teachers and students to change behaviour and to help students build resilience and "character skills". The techniques used focus on building non-cognitive skills, increasing their emotional intelligence and helping them deal with social anxiety issues while helping children to develop positive thinking patterns.
Dr Kulneet Suri, Senior Director of IMS Noida, explained, "Recent research has shown that meta cognitive skills help students, teens and adults to think independently, reflect on previous actions and change their behaviour if situations are not working for their benefit. Belonging--the feeling of commitment and shared interests helps teens deal with Social anxiety--a shared source of identity or shared interests help children develop a deep sense of belongingness--and this can be developed by classroom participation and counseling for them to create a source of identity."
She suggested the following tips to deal with social anxiety:
1. Maintain a regular, healthy schedule that includes exercise and enough sleep to lessen the symptoms of anxiety. Decrease negative physical feelings of social anxiety by practicing mindfulness, meditation, yoga, deep breathing and muscle relaxation.
2. Start with the work that scares you the least, and see if you can force yourself to complete it. You will soon feel more at ease in situations that make you anxious.
3. Fostering a positive mindset through training sessions also helps in building relationships, improves mental health and focuses on education.
4. Helping teens develop executive functioning skills that help, them plan, focus, succeed and persevere towards long-term goals helps them deal effectively with social anxiety.
Fortunately, with the help of right guidance and assessment teens can overcome social anxiety. If you suspect teens struggling with social anxiety, healthcare professionals can assess your teen's symptoms and provide treatment that can help teens manage their social anxiety and live happy and fulfilling lives.