Romantic relationships to long-term commitments or 'situationships', here's what the dating game of Gen Z looks like
Jan 29, 2023 05:20 PM IST
The new generation's perspective towards dating is markedly different from how dating was viewed in the past. In the world of friendships, romantic relationships, long-term commitments and 'situationships', here's what the dating game of Gen Z looks like
Much like the Internet, the way we date has changed over the past decade where while the older generations would have to wait in hopes of meeting someone they might find attractive through chance encounters, friends or family, the existence of dating apps in 2023 means that you can scroll through thousands of potential matches in less than a minute. Naturally, with this 'love tech', the new generation's perspective towards dating is markedly different from how dating was viewed in the past and in many ways, it has made dating more intelligent and intentional among Gen Zs.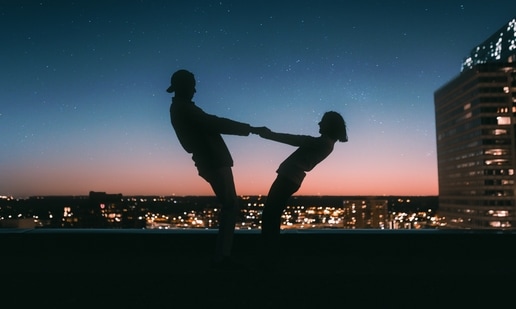 In an interview with HT Lifestyle, Able Joseph, Founder and CEO of House of Aisle, revealed what the dating game of Gen Z looks like:
• New-gen demands authenticity
Get-Z is honest, loud and proud about who they are. While "being yourself" might seem naïve or foolish, this generation believes it's better to be yourself early in relationships rather than tell little white lies to impress a date. Despite the risk of rejection, someone authentic shows a capacity to be honest – even when there might be a price to be paid.
• Redefining what it means to be single
Gen-Z's journey with self-love and setting personal boundaries has redefined what they seek out of dating entirely. For the newest generation of daters, being single is much more intentional than before. Gaining self-confidence and self-worth independently are prioritised over depending on a partner to fulfill those needs. While some older generations may jump from relationship to relationship to satisfy their need for companionship, the new generation understands that this may mean they are at a greater risk of falling for someone toxic. In the process of self-discovery, if something doesn't fit, this generation is comfortable just saying no.
• Emotional connection over a casual fling
Dating has become a rather delicate and complicated balance. Gen-Zs are over the 'hookup' phase and are finding new ways to satisfy dating needs that fit into their lives seamlessly. Having a deep emotional connection has taken centre stage in their relationship dynamics. Gen Z is open to mixing friendships, romantic relationships, long-term commitments or "situationships" and creating the perfect balance to meet their emotional and physical needs.
• Career and financial stability
A climate crisis, the global pandemic and an unstable economy have changed the way the younger generation views different parts of their personal lives. While the climate crisis has made them more pragmatic about their role in the planet's future, the pandemic helped them identify what was important. Likewise, the state of the economy means that young people are more involved in the search for professional and financial stability. As a result, Gen-Zs and millennials now place significant emphasis on the financial health of their romantic relationships. For this generation, finances must be completely transparent before a serious commitment.
Able Joseph pointed out, "As newer generations move into the dating bracket, the attitude towards relationships is slowly changing for the better. For the majority of people in their early twenties and late teens- now highly self-aware and compassionate - relationships are not as confusing, messy, or toxic as they once were. This generation knows what they want and how to make it happen. Gen-Z isn't relying on age-old dating traditions anymore—they are moving towards intelligent dating."