How has Brexit affected Britain's tourist sector?
Jan 31, 2023 04:30 PM IST
Britain left the European Union on January 31, 2020. This major U-turn has had an impact in many areas, including tourism. Here's how Britain's tourism industry has fared and what Europeans traveling there need to know.
On June 23, 2016, a slim majority of British voters decided the United Kingdom should leave the European Union. By January 31, 2020, the UK had left the bloc for good. The consequences of this divorce have been far-reaching, impacting a wide variety of areas, including immigration, trade and tourism. Many long-term consequences, however, are not yet fully apparent and will only become clearer in the months and years ahead.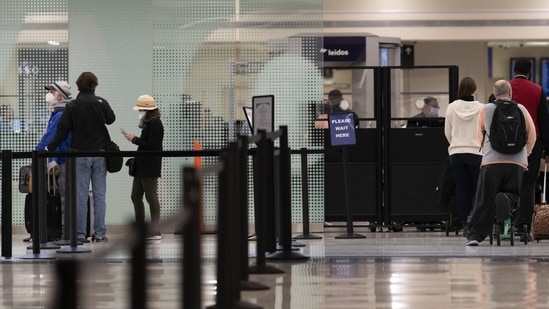 For EU citizens, spending a holiday in Britain has become a tad more complicated. Whereas in the past, anyone in possession of an EU national ID card could freely enter Britain, since October 1, 2021, this is possible only for European Union passport holders. Only two out of three EU citizens, however, are estimated to possess such a document.
Total visitor numbers down
A report published by British tourist authority VisitBritain last November shows that in 2022, total visits to the UK were roughly one third below 2019 levels — the year before the coronavirus pandemic upended much of global travel and tourism. While this represents a considerable drop, this data does not necessary reveal much about the impact of Brexit itself, given major travel disruptions caused by the COVID-19 outbreak.
In fact, VisitBritain figures show that 8 million people, among them almost 5 million EU nationals, visited Britain in April, May and June 2022 — not too far off the visitor numbers for the same time period in 2019. (Also Read | Travelling to the Maldives? Explore these best beaches in the island nation)
In short, it's unclear whether this positive trend results from the lifting of COVID travel restrictions, or also stems from a gradual normalization and acceptance of post-Brexit travel rules.
Rising costs could deter tourists
Some European tour operators specializing in British holidays have said they are struggling with rising costs in Britain's hospitality sector. One German entrepreneur, who wishes to remain anonymous so as not to harm his business, told DW that since Brexit, rising costs for British hotel rooms and other hospitality services have forced him to increase prices.
The man has been organizing bespoke Scotland holidays for well-heeled German, Austrian and Swiss travelers since the mid-1990s. He told DW that four or five years ago, a 10-day trip for two people would have cost his clients €6,000 to €8,000 ($6,500 to $8,700 at current exchange rates), whereas today, he must charge double.
"These are identical tours but we are not earning a single penny more," he said, adding that "British hotels have doubled, even tripled their prices, and everything has become more expensive."
Researchers from the London School of Economics and Political Science have found that Brexit increased the amount of paperwork needed to do business with European countries, in turn contributing to Britain's soaring inflation which is also pushing up the cost of hospitality services and touristic offerings — though of course, other factors such as rising energy costs also play a role in driving up costs. In late 2022, British inflation reached a 40-year-high.
Brexit exacerbates staff shortages in hotels, bars, restaurants
These problems have been compounded by staff shortages in the British hospitality sector. Pandemic-related lockdowns drove many servers, waiters, kitchen staff and hotel workers to look for jobs in other industries, or compelled them to return to their EU home countries. Britain's hospitality sector, after all, once heavily relied on low-wage labor from EU countries. Yet those days seem to be over. Figures collated by Oxford University's Migration Observatory show the number of EU employees working in the British hospitality sector dropped by 25% between June 2019 and June 2021.
Media reports of staff shortages are rife. A recent article in The New York Times details how many London restaurants have been forced to reduce their opening hours due to staff shortfalls, citing an 11% vacancy rate in the sector. Establishments that once employed Italian, Spanish and Greek service staff now can no longer easily tap into the EU labor market, as Brexit has ended the freedom of movement of workers. New post-Brexit immigration rules make it much harder for low-skilled EU citizens to enter the British labor market.
What does the British tourist industry say?
Joss Croft, who heads UKinbound, Britain's tourism trade association, told DW while he is confident Britain remains a "fantastic place" to visit, he would like to see work and travel deals struck between Britain and EU countries akin to the Australian model of working holiday visas which allow people under 30 to work while on vacation. This, he said, could provide a "new [temporary] source of labor" for the embattled hospitality sector, while also providing an opportunity for cultural exchange.
"We know that those people who come here when they're young also come here when they're old, are more likely to invest in the United Kingdom, to trade with the United Kingdom as well," he added.
Overall, Croft expressed optimism about Britain's future as a tourist destination, saying King Charles' coronation and the Eurovision Song Contest in Liverpool later this year "should raise awareness of the United Kingdom, but also drive that intention to visit."