Lok Sabha elections 2019: Congress wants Priyanka to counter Sunny's star appeal in Gurdaspur
May 06, 2019 12:03 PM IST
Congress general secretary in-charge of Punjab Asha Kumari said Priyanka will be campaigning in Punjab. "We have sought her dates for Gurdaspur.
The massive response to actor Sunny Deol's road shows in border district of Gurdaspur has left the Congress jittery. The party has decided to match Deol's star power by bringing in Congress general secretary Priyanka Gandhi Vadra to campaign for the Gurdaspur candidate, Punjab Congress chief Sunil Jakhar.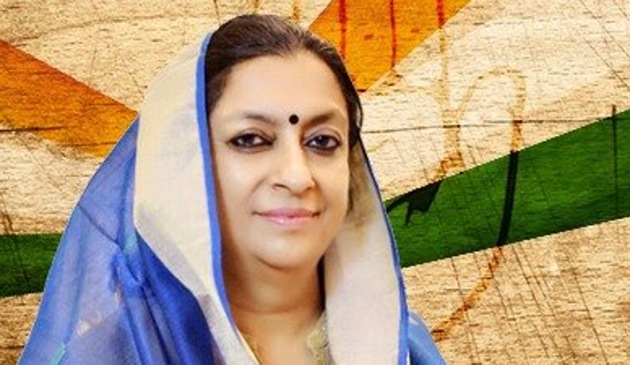 Though Jakhar won the seat with a record margin of 1.93 lakh votes in the October 2017 bypoll necessitated by death of actor Vinod Khanna, the ruling party is taking no chances. Khanna had won the seat four times riding on stardom and Gurdaspur is already looking star-struck with the "Border" hero.
Stay tuned with breaking news on HT Channel on Facebook.
Join Now
Congress general secretary in-charge of Punjab Asha Kumari said Priyanka will be campaigning in Punjab. "We have sought her dates for Gurdaspur. Congress president Rahul Gandhi is likely to address a rally in Ludhiana on May 10, the day when he will also be in Chandigarh to seek votes for former Union minister Pawan Kumar Bansal. We have also requested for dates from former prime minister Manmohan Singh, who enjoys great goodwill in Punjab and has his roots in the state," she said.
On whether the party will rope in Bollywood celebrities to take on Deol, Asha said the party has enough star power. "Some actors are also Congress candidates. If they are free from their seats, they will definitely join the campaigning in Punjab as it goes to polls in the last phase. Deol may be drawing crowds, we will draw votes," Asha Kumari said.
With a chartered plane at his service, Navjot Singh Sidhu is ranked as party's top three star campaigners in league with Rahul and Priyanka, but the Punjab local bodies minister is yet to take the field in Punjab.
NO ONE ASKED ME TO CAMPAIGN IN PUNJAB, SAYS SIDHU
Snubbed by Asha who has stated that there is no demand for him in Punjab, Sidhu said he has received no requests from anyone to campaign in Gurdaspur or other Punjab seats. "I have been given a roaster of three rallies a day till May 16 by senior leader Ahmed Patel and Priyanka. There is no rally in Punjab so far," he said. The campaigning in Punjab ends on May 17.
But he could not resist taking a snipe at party's star campaigners in state. "Chief minister Amarinder Singh has said he will accomplish 'Mission 13' by sweeping the state. Haathi ke paav mein sabka paav (an elephant has all the power). And Asha has said I am not in demand in Punjab. I accept it. She also spoke at Rahul's Moga rally. Captain and Asha are star campaigners in Punjab and I believe they will make Congress win all seats," Sidhu said. He was not allowed to speak at the Moga rally after which he had gone incommunicado for three weeks.
So far, Amarinder is donning the mantle of the campaigner-inchief, attacking Akalis on sacrilege and police firing incidents and decimating the principal opposition Aam Aadmi Party through defections.
The CM will be addressing two rallies a day from this week — starting from Banga in Anandpur Sahib segment and Jandiala in Khadoor Sahib on Monday. On Tuesday, he will visit Fazilka and Zira followed by Sardulgarh and Patiala the next day. It is a prestige battle for Amarinder as the results will be a referendum on his government. After having his way in picking nominees for many seats, he has to ensure their victory.
Before the Congress stars land, the party is fighting Deol's charisma on ground as well as on the social media. Videos showing Akalis getting roughed up in Deol's presence have gone viral, courtesy the Congress. So have memes and spoofs on the actor's three-minute speech and ducking media queries.
Jakhar's digs are more suave. He has been tweeting Deol for a debate on Gurdaspur issues which the actor has dismissed saying you need action not debate to resolve issues.