Narad muni, calendar quirks and our first-known journalist: Shebaba by Renuka Narayanan
May 21, 2017 08:56 AM IST
We, modern Indians, must try and understand Narad muni's role as cultural messenger. It could help us value the importance of good intentions in communication today.
With unending farragos and utterly vile news of rapes, murders and robberies, it's evident that 'humanity' is carrying on as ever with it oldest pursuits.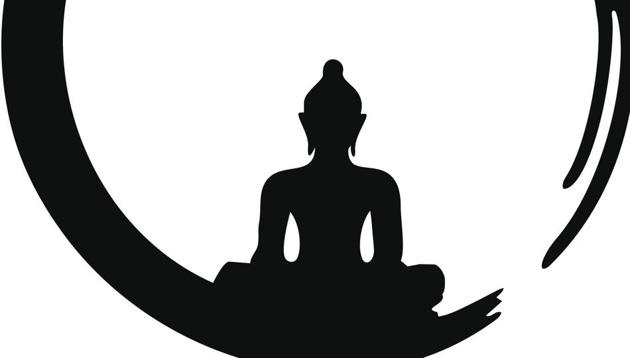 It's as though no laws, no notions of morality or self-control, were ever discussed or instituted in the many millennia gone by. Human nature doesn't seem to have changed from BCE or early CE; and instant communication only serves to bring more of our misdeeds to light.
Then the thought steals in like the scent of summer jasmine that this month saw festivals relating to two vital change agents, one historical and one mythical: the Buddha and Devrishi Narad muni. Narad muni's janmotsav usually comes just after Buddha Purnima. It's an interesting calendar quirk that the nobly born renunciate-politician dances for eternity with the first-known journalist of Indic culture.
It took me a while to appreciate this Vedic-Puranic 'fact', that Narad muni is actually a 'journalist' in the sense of someone who goes everywhere, meets everyone, observes everything and purveys information. So it might be fun to see Narad memes on social media. It would fill a cultural blank since the only 'ancient journo' joke I know, a pun, really, is that old one from school: 'Who was the first journalist in the Bible? Samson – he took two columns and brought the house down'.
The thought follows that it's probably hard for those who communicate 'good' and 'bad' as simple binaries to really understand the special place that Narad muni holds in the scheme of things. Not that it matters beyond a point. If they didn't see it back in the day, it seems unlikely they will now. What matters perhaps is that we modern Indians try and understand Narad muni's intriguing role as a cultural messenger, simply because it could help us value the importance of good intentions in communication today.
The fact is that though we laugh about Narad muni being a meddler, we also know that he stirs things up not out of personal malice but to move matters along. He doesn't always succeed. He fails resoundingly in the case of Savitri, when he tells her that Satyavan is doomed. It only makes the willful princess more determined to subvert the natural laws. Savitri's 'victory' is not a victory at all but a piece of human trickery, vanity and greed; a cautionary tale. But because it is so sophisticated a story, the true meaning flies over our heads and we take the story at its simplest interpretation, which cunningly feeds the patriarchal project of controlling women. How Narad muni might curl his lip at that.
His most successful 'press campaign' has to have been the indoctrination of Prahlad in Vishnu-bhakti. Moreover, it's interesting that the myth of Prahlad's consequent noncooperation and civil disobedience apparently inspired real-life rebellions like those of Meera Bai in the 16th century and the freedom fighters' in the 20th century.
Our 'first journalist' seems to have been quite the influencer, and worth remembering.
(The views expressed are personal)