The adorable Indian dog Instagram accounts you need to follow right now
Dec 23, 2016 06:01 PM IST
If you are in the mood for some adorable puppy photos, here are the top dog Instagram accounts to follow in India.
Instagram is a sea of beautiful images of food, fashion, travel, comics and memes. But once you untangle yourself from the flood of perfectly curated accounts and celebrity selfies, you can relax during your commute by looking at these adorable dog Instagram feeds. These fun accounts are managed by the pet owners, who use the social media site to flaunt their adopted family's cuteness!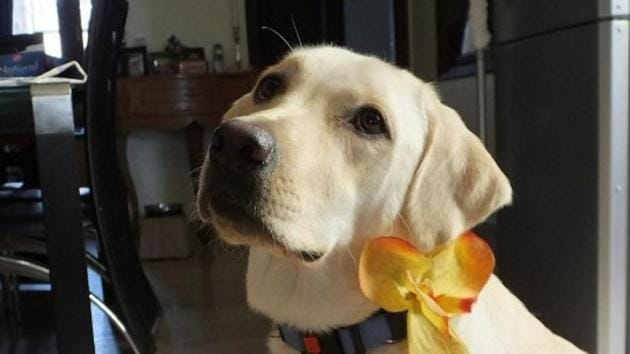 With quirky captions and funny quotes , pet accounts are becoming a feel-good fad. This weekend, this is the most relaxing thing you can do: just lie back and scroll through these melt-your-heart dog accounts.
Kira - The Golden Retriever: This one is Mumbai's own Golden Retriever who loves the outdoors. The account is full of the daily adventures of Kira.
Flower pup Olive: A puppy full of spirit and energy! This young gal's account has such witty captions that will make you want to like all her posts instantly - and moreover she has a promo code for a special discount on her account as well!
Brad and Pitt - The Lab brothers: If the names are not enough to make you take an instant shine to the brothers, there is double the fun and adventure.
blockquote class="instagram-media" data-instgrm-captioned data-instgrm-version="7" style=" background:#FFF; border:0; border-radius:3px; box-shadow:0 0 1px 0 rgba(0,0,0,0.5),0 1px 10px 0 rgba(0,0,0,0.15); margin: 1px; max-width:658px; padding:0; width:99.375%; width:-webkit-calc(100% - 2px); width:calc(100% - 2px);">
Wolfie The Husky: This one is called Wolfie, and he's a fluffy boy! The feed is curated by his adoptive father who documents this Husky's fun travel life on Instagram.
Nolan (The Earful): This hilarious account tells you a lot about this Mutt's chewing habits. As the username suggests, her ears are a source of constant jokes: "My body is finally catching up with my ears. Everything is a chew toy for me."
Her adorable feed captures moments of her silly attempts to understand the world.
Cherry, The Beagle: Cherry's feed tells us how he shares his home with his sister - PRINGLES, who is a CAT. The account is a fun mix of this unique family's moments.
Bruno-Angel: They call themselves, 'brothers from the same mother,' and live in Mumbai. The older one is Bruno, a Lhasa apso and, Angel who is a Labrador.
Cherry, the Pug: This pug carries off being lazy like no other adorable creature on social media. Her feed stands true to his description in the bio, "lives in India and also in your heart."
And he's also the perfect candidate for the campaign to stop crackers.
COOKIE: This Instagram account documents the daily life of this cuddle and bundle of cuteness. This 3-year-old Labrador also flaunts his good looks and charm!
While dogs have always been man's best friend, Instagram has now definitely became a dog-lover's best friend to flaunt their pet-family!
Here's to PAW POWER!