Turmeric tales amid unfunny peahen porn: Shebaba by Renuka Narayanan
Jun 10, 2017 09:38 PM IST
A folk tale I recently heard, about how turmeric got its wonderful qualities, oddly legitimises the 'boys will be boys' narrative.
On the one hand a Rajasthani folk tale about the 'purity' of peahens is cited by a high legal authority. On the other, in our badly socialised society, women, even if they bundle up and shut up, are legit prey for men of all ages.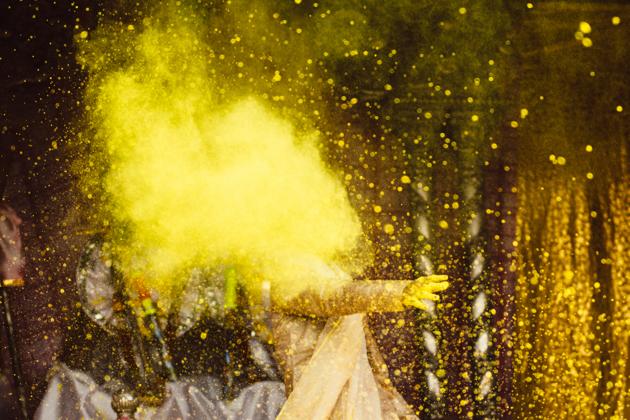 In this nowhere land between myth and reality, here's a curious folk tale I heard this week from my friend's help, a bright boy from Tehri Garhwal in Uttarakhand.
Stay tuned with breaking news on HT Channel on Facebook.
Join Now
It's a story about why turmeric is 'holy'. Now, we know that Western science has empirically proven what we knew long ago — that turmeric has many health benefits. I don't relate to turmeric latte, though; it's too medicinal for me. Like others, I've grown up being dosed on the centuries-old Indian home remedy for cough, cold and congestion: a cup of warm milk with turmeric and black peppercorns, honey added to make it tolerable, drunk last thing at night so it can take its proper healing effect while you sleep (this means no staying up watching Netflix).
While it's been proven that turmeric has many healing properties, the folk tale about its 'holiness' is a complicated frappe of health, religion and culture. It valorizes the super-healer rhizome, which is fine. But it subtly supports the male right to roam by making the hero a god. Thereby, its underlying message comes across as 'boys will be boys': after all, boys are gods on earth.
The tale goes that there was once a very pretty girl called Kusumba Kohli. Narayan (Vishnu, no less), fell in love with her and came to meet her secretly. But Kusumba's husband, Kaindhu Kohli, found out and chased after Narayan. Kaindhu was a sturdy, determined young man and Narayan had to run very fast. He hid, panting, in a patch of colocasia (arbi) that grew overground in those days. But its broad leaves shook in fright and Narayan's hiding place was discovered.
"You failed me; may you grow underground hereafter," said Narayan to the arbi, and ran next to hide behind a banana tree. But the slender banana tree could not hide Narayan. "May you bear fruit but once a year, on just one stem," scolded Narayan, and ran to hide behind some rocks.
A dog snoozing there was startled and began barking and Narayan had to run again. "You're not a bad creature but stones will come your way for talking too much," said Narayan crossly, as he scurried away. Kaindhu was gaining ground and Narayan was growing desperate.
He ran around the hill and threw himself into a leafy patch of wild turmeric. The long leaves closed gently over him and stayed still as Kaindhu went pounding by.
When it was safe to emerge, Narayan blessed the turmeric. "You shall have a place of honour at every wedding and auspicious event. No happy ceremony can take place without you," he said.
Isn't it extraordinary how innocent plants and animals were co-opted to legitimise the uncontrolled behaviour of the male of our species?
The views expressed are personal
Exciting News! Hindustan Times now has a Facebook channel for Lifestyle. For all the latest trends on fashion, health, travel and more -
Join the Channel Now!