When the journey is lawn, think green: Shebaba by Renuka Narayanan
Oct 08, 2017 10:56 AM IST
From being used in traditional crafts to finding mention in the Ramayana, grass has an interesting place in Indian culture
Apparently, it's from the last batch of visitors that dropped by to tea and made a long visit that we learnt to surround our homes and public buildings with strips, squares and swathes of grass.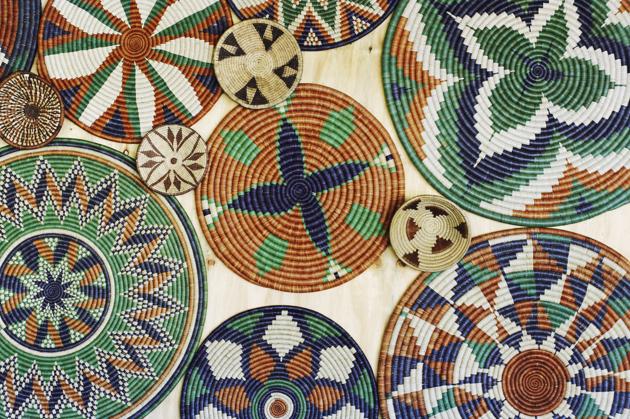 But they, or rather the people they learnt culture from, did not always speak well of grass. The ancient Roman writer Virgil's famous Latin phrase is, 'latet anguis in herba', or there's a snake hidden in the grass. With us, not only do the snakes seem to live in our own sleeve, as in the phrase 'asteen ka saanp', but also, grass has an interesting place in Indian culture. (I don't mean that 'grass', the one that's smoked).
Stay tuned with breaking news on HT Channel on Facebook.
Join Now
I thought of grass in the cultural context last week when going past Delhi's India Gate lawns in a call-taxi. The driver suddenly spoke on his phone in an unfamiliar language. I could identify it as related to textbook Hindi but it had its own colour and form. It sounded very charming, so I asked him what language it was and he said, "Maithili". In case I didn't know, he sweetly added, "From Sita Maiyya's land".
I found myself thinking of Mithila's golden 'Sikki grass', from which beautiful baskets, boxes, trays, toys and hanging mobiles are made. Sikki-ware is a traditional craft that adds refinement, colour and beauty to urban Indian homes. Rural brides in the Mithila region are said to weave many dainty boxes and baskets from Sikki grass for their trousseau and it's a skill to be proud of.
I thought too of the river reeds on the banks of the Kaveri, called Korai grass, from which fine, silky mats, called paai in Tamil, have been made for centuries. A bride and groom were traditionally gifted a set of these mats and I remember seeing as a child that 'Madrasi' couples were given these mats with their names and wedding date in English woven into the design.
Also, with Vijayadashami just over, I slid into thoughts of grass-related incidents in the Ramayana. Apart from kusa or darba grass in rituals, grass figures in at least four top-of-the-mind incidents. The first is at Chitrakoot, where a son of Indra and Indrani, born a crow, attacks Sita when Ram is resting with his head on her lap. Sita's blood drips on Ram, waking him. He charges a blade of grass with a mantra and sends it after the crow, which ultimately seeks sanctuary at his feet.
Lakshman uses grass to thatch the perfect cottage that he builds at Panchavati. Sita, trembling with fear but staunchness personified, places a blade of grass between herself and Ravan in the Ashokavana. And heartbreakingly, Ram makes himself a mat of kusa grass by the seashore on which to undertake prayopavesa (a severe fast), to entreat Varuna, lord of the waters, to help him cross to Lanka…
The taxi left the India Gate hexagon at last, but those few words of Maithili had inspired several thoughts with which to pass the long round.
shebaba09@gmail.com
The views expressed are personal.
Exciting News! Hindustan Times now has a Facebook channel for Lifestyle. For all the latest trends on fashion, health, travel and more -
Join the Channel Now!