Jal brings out the best of Purab Kohli
Hindustan Times |
, New Delhi
Sweta Kaushal
Apr 05, 2014 02:40 PM IST
A pertinent issue, a simple story and excellent treatment makes Girish Malik's directorial debut Jal a gem of a film. There is no attempt to sound intellectual, yet the film touches your heart.
Jal is a simple story about human emotions and it is that simplicity which touches your heart. It is this rare quality that may get Jal, a film which did not generate too much buzz prior to its release this Friday, its niche audience.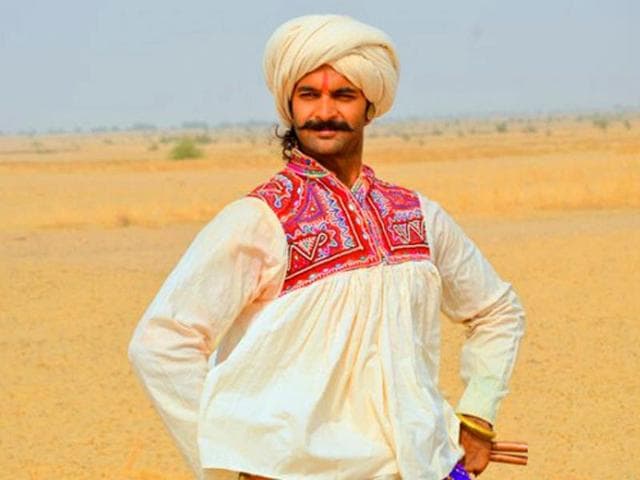 With no attempt to sound intellectual, the film deals with the pertinent issue of water scarcity and how that decides the destinies of people living in a village in the middle of the desert.
Stay tuned with breaking news on HT Channel on Facebook.
Join Now
The story of Purab Kohli-starrer Jal is set in Kutch. Hit by paucity of water, the villagers struggle everyday for necessities of life. In the middle of this is Bakka () – a man gifted with power to find water in the desert. The film traces his journey -- his efforts, success, failures, and his love life.
SPOILERS AHEAD




As Girish Malik's Jal begins the camera is panned on the parched faces of the lead actors Purab H Kohli and Kirti Kulhari who are standing in the desert. The audience is then introduced to the characters and their story is revealed.
Jal might seem slow at times, but it has all the ingredients of a simple entertainer - there is a love story that engages two warring villages, there is drama and suspense (a close friend of Bakka gets killed and he gets blamed) and there are well-portrayed emotions.
The film subtly sends out a message as well. It highlights the tragic fact that there are rich people willing to reach out and help birds and animals, but not humans. Saidah and her team visit Bakka's village and go all out for getting water for the flamingoes that migrate to the desert but do nothing when the villagers ask for help. The movie is a Shakespearian tragedy of sorts as Bakka gets his due but only posthumously.
As for performances, Purab triumphs over everyone else onscreen. Be it lust and love for Kirti, affection and loyalty for his friend Ravi Gossain or conviction and confidence of finding water, Purab aces it all. Kirti plays a woman who flashes dagger to save water and later marries the same man. She looks fierce in the scene where she brandishes a dagger and is sensual in the sequence where Purab catches her bathing and proposes marriage.
Other pivotal actors in the film - Tannishtha Chatterjee as Purab's lover, Saidah Jules as the foreign tourist trying to help birds get water, Mukul Dev as the villian, Yashpal Sharma as the corrupt police officer, Ravi Gossain as Purab's friend - effortlessly fit into their characters.
Laurels are already heaped upon the film at various film festivals including the New Currents section of the Busan International Film Festival 2013, Indian Panorama section of the International Film Festival of India. On the Celebration of 100 years of Indian Cinema, Jal also had a special screening at Festival De Cannes 2013.
Girish showcases love, lust and thirst in a simply and beautifully woven story. If simple human emotions are your fill, you should certainly watch Jal.