Beware the ransomware: 14 movies that made hackers look cool
May 27, 2017 11:15 AM IST
Legion has wreaked a havoc in the Indian digital space. But is hacking cool? Well, not at least in these Hollywood and Bollywood movies on hacking.
With ransomware taking the world hostage, we decided to take a look at hackers, and their portrayal in films. Why are they romanticised? Why are they depicted as Robin Hood figures, and not the criminals that they are?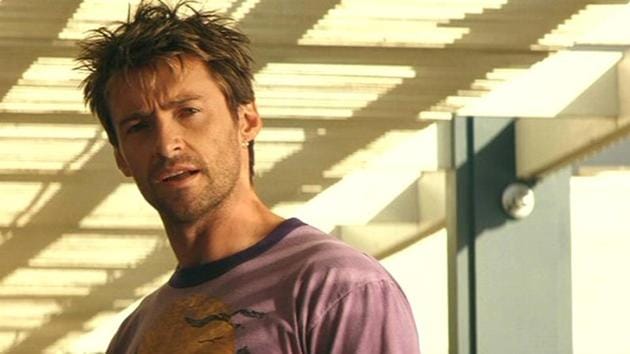 In May, a form of ransomware - malicious software that targets computers by blocking or threatening to leak personal date unless a ransom is paid - called WannaCry affected over 75,000 users in 99 countries.
Hackers have always been an exciting subject for film makers, and there's many a thriller which revolves around hackers worming their way into government data or pulling off heists. While Hollywood has dozens of hacker movies, Bollywood has also produced some not so well-known movies with a hacker protagonist.
We curated a list of Bollywood and Hollywood movies which will let you experience the racy thrills of hacking:
Let's begin with the classic one, that gained popularity to introduce a subculture of 'hacking' among teengaers in the late 90's.
HACKERS: In the cult classic, released in 1995, Angelina Jolie and Jonny Lee Miller get involved in a corporate extortion conspiracy and features the famous quote: "Yes, I am a criminal. My crime is that of curiosity." The movie is often cited as being a significant influence on the subculture of 'hacking' amongst teengaers in the late 90's.
SNEAKERS: The story revolves around Martin, played by Robert Redford, who heads a group of experts who test security systems. When government agents blackmail him into stealing a top secret black box, his team is embroiled in a dangerous game.
SWORDFISH: The film is about Stanley Jobson, an ex-con and computer hacker who is targeted for recruitment into a bank robbery conspiracy because of his formidable hacking skills.
FIFTH ESTATE: Starring Benedict Cumberbatch, the 2013 movie is based on the life of hackverse's most known face, Australian computer programmer and journalist, Julian Assange, and his organisation, WikiLeaks. Cumberbatch plays Assange as an idealist out to change the world as he breaks into the Pentagon, Citibank, NASA, and Stanford University, until he is caught.
THE TAKEDOWN: Based on the book by the same name by John Markoff and Tsutomu Shimomura, the movie is about the capture of computer hacker Kevin Mitnick.
THE ITALIAN JOB: An American heist movie where Seth Green plays Lyle, a hacker, who manipulates traffic signals to help his team of thieves accomplish a grand theft.
EAGLE EYE: This science fiction-action film where LaBeouf and Monaghan portray a young man and a single mother who are brought together and coerced by an anonymous caller into carrying out a plan by a possible terrorist organization.
And then, this one took it to another level with mind games and virtual hacking.
INCEPTION: The movie star-studded science fiction directed and co-produced by Christopher Nolan and Emma Thomas about a professional thief who steals information by infiltrating the subconscious mind.
BOLLYWOOD
PRINCE: You may not remember this movie at all, but you're still better off than its main character, played by Vivek Oberoi, who wakes up one day not remembering anything about his past. Directed by Kookie V Gulati, and starring Aruna Shields opposite Oberoi, the movie is about 'Prince', a professional burglar, who uses his hacking skills to rob the rich.
FIDA: The Bollywood love story turns into a thriller, when the protaganist, played by Shahid Kapoor, is tricked by his girlfriend, Kareena Kapoor and her lover, Fardeen Khan. Khan steals money through hacking, but Shahid Kapoor becomes the fall guy.
KAHAANI: The 2012 Bollywood mystery thriller film starred Vidya Balan as Vidya Bagchi, a pregnant woman searching for her missing husband in Kolkata. An experienced computer engineer, the movie features a scene where Vidya hacks into government systems to get information.
DECEMBER 16: The action-spy thriller is about a four member team equipped with hi-tech equipment on a mission to stop a nuclear bomb planned set to go off on December 16. Or you may remember it as one of the movies Milind Soman starred in.
DON 2: The 2011 action thriller , directed by Farhan Akhtar, stars Shah Rukh Khan as Don, who is ostensibly joins hand with the police, especially Priyanka Chopra, to break into the European drug cartel. Kunal Kapoor plays a hacker, who joins this motley bunch.
VIRUS DIWAN:This Arjun Kapoor starrer never saw the light of the day, but it was supposed to be his first break. Kapoor plays Virus Diwan, a computer geek turned hacker - quite like the popular Legion – who illegally hacks into accounts of the rich and famous. Perhaps its time to revive this project?