Four men from Mumbai arrested for stealing antique foreign currency, stamps worth
₹

94 lakh

Oct 13, 2017 10:28 PM IST
This was the second time in two years that the thieves targeted the shop in Mumbai.
Four men have been arrested for stealing an antique collection of foreign currency and stamps from a shop at CST.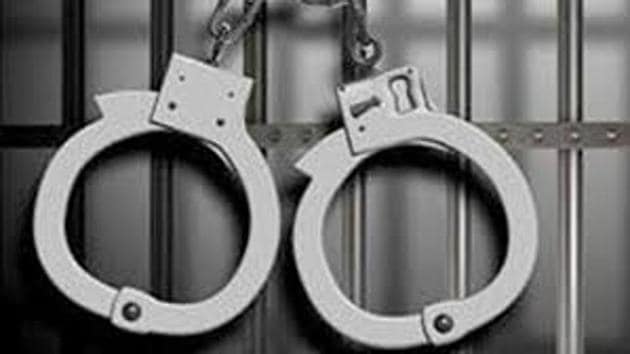 The police said they have recovered currency and stamps worth Rs39 lakh from the accused. The shop was targeted twice in two years and valuables worth around Rs94 lakh were stolen.
Dinesh Ravindra Khade alias Artha, 23, Vijay Ramdas Waghmare, 19 and Vinod Ravsaheb Jadhav, 23, are residents of Vile Parle. The forth accused Praful Sanjay Shinde, 23, is from Kurla.
According to an officers, Khade is the mastermind of the robbery.
On April 11 last year, currency and stamps worth Rs73.86 lakh were stolen from the shop allegedly by Khade alone, said the police.
An officer from Azad Maidan police station said, "Khade hatched the plan last year. This year, he formed a gang with people residing in his area and committed the second robbery."
"Khade knew the shop owner's routine. As soon as he left for prayers, he stole the shop's keys and made a duplicate set," said an officer.
On September 3, they broke into the shop and stole currency and stamps worth Rs20.25 lakh.
The police said the men took away the digital video recorder of the CCTV cameras installed inside the shop. They later threw it into the lake near Bhiwandi.
After Khade's arrest from Nashik, he confessed to the crime and the others were arrested. He said that he has hidden the stolen property at his relative's place in Nashik and Ratnagiri.
The accused has been booked under sections 454, 457 and 380 of the Indian Penal Code.