Malwani IS man trained in Kashmir: NIA
Aug 04, 2016 02:20 AM IST
Islamic State recruit from Malwani, Ayaz Sultan, and others like him were trained by an outfit called Hizb-ul-Tahreer that claims links to the ISIS, and has fragments operating out of Kashmir
Islamic State recruit from Malwani, Ayaz Sultan, and others like him were trained by an outfit called Hizb-ul-Tahreer that claims links to the ISIS, and has fragments operating out of Kashmir. This has come to light for the first time in the National Investigation Agency's charge sheet on the Malwani ISIS module.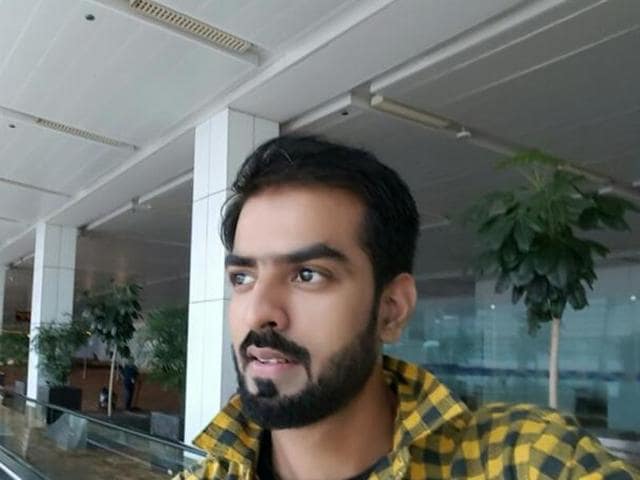 The organisation, which wants to create an Islamic Caliphate in Asia, is believed to have given Sultan, the call centre employee who joined the ISIS last year, physical training in Kashmir before he allegedly left for Syria.
Stay tuned with breaking news on HT Channel on Facebook.
Join Now
A supposed front for the ISIS, it is also involved in the initial training for recruits before they are sent to the ISIS base.
The NIA's chargesheet into the Malwani module also alleges that Sultan visited Jammu and Kashmir between March 2, 2015 and March 11, 2015, and it was during this visit that he had undergone physical training with Hizb-ul-Tahreer and had plans to cross the Indian border for Pakistan.
The central agency has been investigating cases of youth being indoctrinated to join the ISIS. As part of this probe, it recently filed a charge sheet against the accused - Sultan, Mohsin Sayyed, Rizwan Ahmed (the deputy head of ISIS in India) and Indian Mujahideen recruit turned ISIS handler Shafi Armar, alias Yusuf Al Hindi. Armar is believed to have been killed in a drone strike in Syria.
The charge sheet also includes statements of two youth who had left to join ISIS, but returned to their families.
Ashfaque Ahmed (name changed as he is now a protected witness) told the Anti Terrorism Squad (ATS) that he met Sultan after the latter returned from Kashmir .
"He told me he had been to Kashmir for the training. He told me they were taught mountain climbing . He also showed me his knuckles that had scars from the physical training," Ahmed's statement .
Ashfaque said Sultan went to the Hizb-ul-Tehreer group after receiving instructions on Twitter from some ISIS propagators. Sultan also disclosed he had plans to cross the border during the training.
The agency has alleged Sultan was the head of the Malwani module and had tried to indoctrinate several local youth in the area of Malad.
The agency alleged Sultan got his passport done in Spetember 2015 and acquired the VISA from the Afghanistan Consulate in Mumbai in October 2015.
While applying for the VISA, he had declared his profession as a freelance photographer and had said he was visiting Afghanistan as a tourist.
"After Sultan left for Afghanistan, he started sharing information about the ISIS-controlled Khorsan area with Mohsin. Sultan also introduced Mohsin with his handler Yusuf Al Hindi," the charge sheet reads.
The charge sheet also says Yusuf Al Hindi and key accused Rizwan are associated with terrorist organisations such as the SIMI, Indian Mujahiddin and Ansar – Ut – Tauheed.