Man kills 78-year-old woman in Mumbai, steals her phone which gets him arrested
Aug 15, 2017 12:45 AM IST
After the man called a friend from the stolen phone, the crime branch picked up his friend
A 25-year-old man was arrested for allegedly murdering a 78-year-old woman within six hours of the crime. Moreover, it was the woman's mobile phone, which he stole, that led the police to him.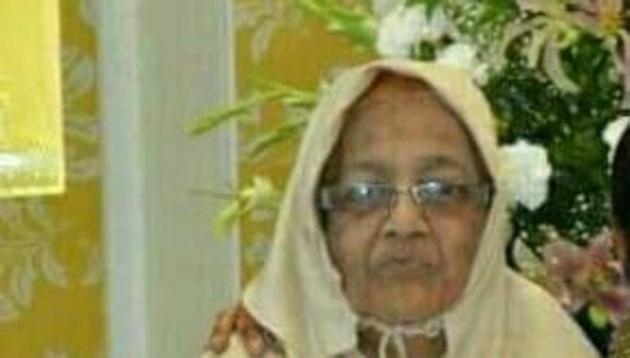 Sources said Zehra Hakim was taking a walk in the common passage on the first floor of Abba Gani Apartment in Mazgaon, where she lived, on Monday morning when Abdulla Usman Sayyed saw her from outside.
"Before he could reach the first floor, Hakim had gone inside her flat. The main door was open and the safety door locked. Sayyed put his hand inside and opened the safety door. He entered her flat and overpowered her. He covered her mouth and slit her throat with a kitchen knife," said an official of the Mumbai crime branch.
He took the earrings, bangles and rings she was wearing , her mobile phone and some cash. He also tried to break her cupboard but could not.
He then called up one of his friends from the stolen phone and following that lead the crime branch picked up his friend first as Sayyed's location kept changing.
Officials said his friend told them he was to meet Sayyed at Sat Rasta, Mahalaxmi. When Sayyed came to the spot, he was picked up by a police team led by police inspector Prashant Raje, API Arjun Jagdale, PSI Santosh Kadam and constable H Mishra.
The police recovered the mobile phone, earrings and the cash he had stolen from the victim's residence. Sayyed has 7-8 cases of robbery against him and was recently in the Arthur Road jail for three months for his alleged involvement in a robbery case.