Mumbai building collapse: Why did tenants refuse to move despite warnings? Cops to find out
Sep 02, 2017 12:12 AM IST
Mumbai police said they had started recording the statements of the survivors and tenants of neighbouring buildings
The JJ Marg police have started their investigation in the Bhendi Bazaar building collapse, in which 33 people were killed on Thursday.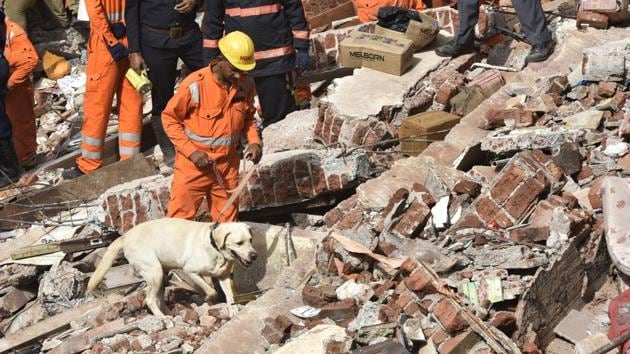 Police said they will ask the victims' relatives if they knew why the tenants refused to vacate the building, despite warnings from Mhada officials.
They added that they had started recording the statements of the survivors and tenants of neighbouring buildings.
Hussaini, a six-storey, 117-year-old building on Maulana Shaukat Ali Road, collapsed around 8.30 am, leading to chaos among the locals. Several residents were trapped under debris. As many as 17 people were injured.
Police said they are searching for eyewitnesses to the incident. They are also trying to ascertain if residents knew of any unauthorised renovations to the structure, which may have weakened its pillars.
"We will record the statements of those who were injured only after their doctors confirm that they have recuperated," said an official.
Following a discussion with civic officials, police said they believe that the crash was caused by the incessant rain and floods.
"We have registered a case of accidental death, but will still will investigate whether any of the building's tenants are guilty of negligence," said deputy commissioner of police Manoj Sharma (zone 1).