Mumbai RPF inspector travels in handicap compartment of local train, tweet ensures he is caught
Aug 20, 2017 12:50 AM IST
The Mumbai GRP registered a case after a commuter noticed the inspector in the compartment, clicked a photograph and tweeted about it
A railway protection force (RPF) inspector was booked on Saturday for travelling in the handicap compartment of a local train from Mulund to Ghatkopar on August 11.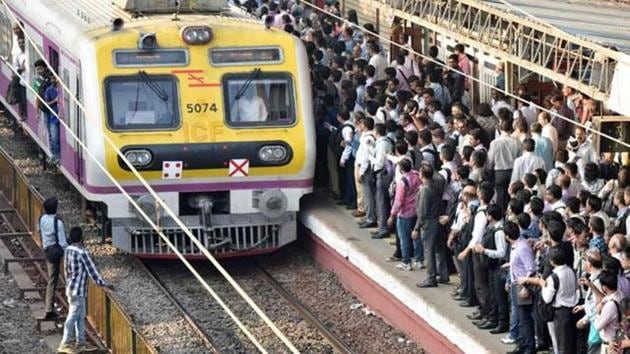 The head offices of different departments have issued several notices prohibiting staff from travelling in handicap compartments.
The Kurla government railway police registered a case after commuter Sagar Bornare noticed inspector V G Sable in the compartment, clicked a photograph and tweeted about it.
Bornare, in his tweet, said Sable boarded the train at Mulund station at 9.06 am. Following this, he called the railway helpline number — 182 — to complain.
"The railway department took action against another commuter, not Sable. After Bornare complained, constable Ambernath Yadav arrived at the Ghatkopar railway station at 9.20 am. He took action against a man identified as Vikram Champalal, who was also travelling in the handicapped compartment, despite being physically able," said an officer, who did not wish to be identified. "Sable was only asked to alight, after which he boarded a first-class compartment," he added.
The control room saw Bornare's tweet and informed the Kurla GRP about the incident, following which an investigation was launched.
A police team examined CCTV camera footage, which confirmed Sable's offence. A complaint was registered by assistant police inspector Shailendra Chavan.
"We verified the allegations and registered a case against the inspector. We are investigating thoroughly and will arrest accused soon," said senior police inspector Ashok Borde, Kurla GRP.
Sable was booked under sections of the Right of Person with Disability Act, 2016.