Preeti Rathi acid attack in Mumbai: Man convicted for murder
Sep 07, 2016 01:47 AM IST
The special women's court on Tuesday held the accused in the Preeti Rathi acid attack case guilty of murder
A special women's court on Tuesday convicted 25-year-old Delhi resident Ankur Panwar of the murder of 23-year-old Preeti Rathi in May 2013. Panwar threw acid on Rathi's face at Bandra terminus soon after she arrived in Mumbai on May 2, 2013 to work as a nurse in the Indian Navy. Rathi suffered grievous injuries and died a month later of multiple organ failure. Panwar, Rathi's neighbour in Delhi, reportedly attacked her as he was jealous of her success and because she had spurned his advances.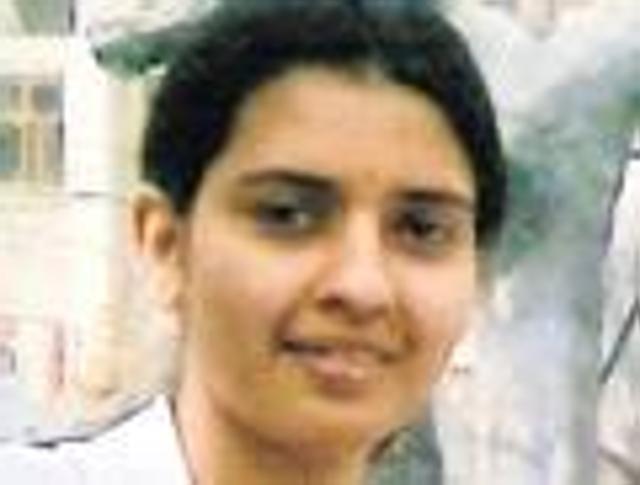 Judge AS Shende, who convicted Panwar, will hear arguments on his sentencing on Wednesday. Public prosecutor Ujjwal Nikam said the prosecution is likely to seek the death penalty.
Stay tuned with breaking news on HT Channel on Facebook.
Join Now
According to police records, Rathi arrived at Bandra terminus on May 2, 2013 with her father Amarsingh Rathi and aunt Sunita Dahiya, and was to join INHS Aswini as lieutenant (nursing). Panwar had taken the same train. At Bandra station, he tapped her on the shoulder. When Rathi turned around he threw acid on her face, also injuring her father, aunt and two other passengers – Sudeshakumari Singh and Sameer Shaikh.
Rathi was taken Guru Nanak Hospital before being shifted to Masina Hospital. When her condition worsened, she was taken to Bombay Hospital on May 18. However, she succumbed to her injuries on June 1.
Rathi's post-mortem report states that she died of multiple organ failure. Apeksha Vora, Panwar's lawyer, alleged that Rathi had died not because of the acid attack but owing to medical negligence by doctors at Bhabha Hospital. The prosecution, however, rejected the allegation and said Rathi had never been taken to Bhabha Hospital.
After a shoddy investigation, the government railway police (GRP) first arrested Pawankumar Gahalon, another neighbour of Rathi in Delhi, but let him off as they found no evidence linking him to the murder. Then, on January 17, 2014, the Mumbai crime branch arrested Panwar and charged him with murder.
While convicting Panwar, the court relied heavily on the testimony of Shaikh, who was also injured in the attack, and of another passenger, Rohit Singh, who identified Panwar in court. Of the five eyewitnesses examined by the court, three were injured in the attack. In all, 37 witnesses, including doctors from all the three hospitals, were examined.
The prosecution also called as a witness a shopkeeper who identified Panwar as the person who had bought acid from his shop, and also relied on call records to show that Panwar had travelled from Delhi to Mumbai on the day of the murder.