Court issues warrants against Rajan in four cases
Oct 31, 2015 12:08 AM IST
Sources from the crime branch said the agency has started revisiting cases where Rajan is shown as wanted
Paving the way for the arrest of gangster Chhota Rajan in pending cases, the special MCOCA court on Friday issued 'standing warrants' against him in four cases.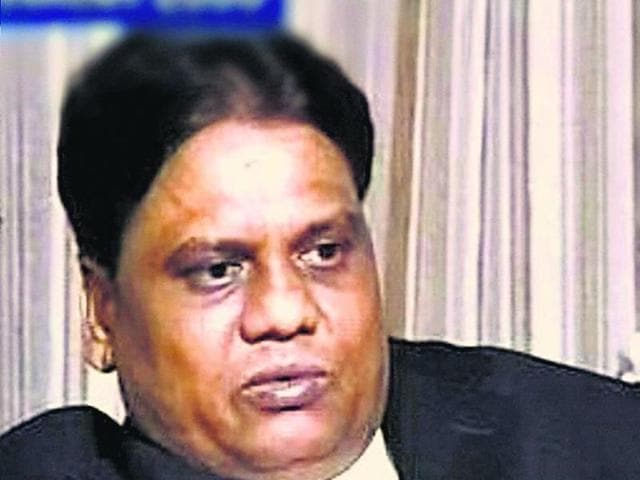 Sources from the crime branch said the agency has started revisiting cases where Rajan is shown as wanted. It has started approaching the court for warrants in the cases where he is shown as wanted and absconder.
Read more: Rajan's return to country could see his gang crumble
On Friday, the agency approached the special court for issuance of warrant in six cases and the court issued warrants in four. The four cases are August 2013 firing at former bookie-turned-developer Ajay Gosalia; two cases filed by builders in 2006 and 2007 against Rajan's wife Sujata Nikhalje, extortion and money laundering and the murder of journalist J Dey in 2011.
Read more: J Dey case: All 10 charged with murder, working for Chhota Rajan
This is part of the process to facilitate Rajan's extradition process. "The warrant issued by the court would be added up with the dossier to be sent for extradition of the gangster," said sources.
The Mumbai crime branch has stated that Rajan has been shown an absconder in more than 75 cases and in many cases the crime branch had not approached the court for warrants and red corner notice had been issued against him.
Sources in the court said the crime branch had approached the court but they needed to first verify the papers. They said they would have to see if warrants had been issued against him earlier. If they had been issued, there was no need to issue them again.