Despite surge in online payment, Noida malls see less footfall over weekend
Nov 14, 2016 12:25 AM IST
Demonetization of ₹500 and ₹1,000 currency notes affected the business of malls, multiplexes and pubs in the weekend.
Demonetization of ₹500 and ₹1,000 currency notes affected the business of malls, multiplexes and pubs in the weekend. Administrations of malls said sales dipped by around 20%-50%, despite recording almost a 50% increase in online payment for ticket reservations and restaurant bills.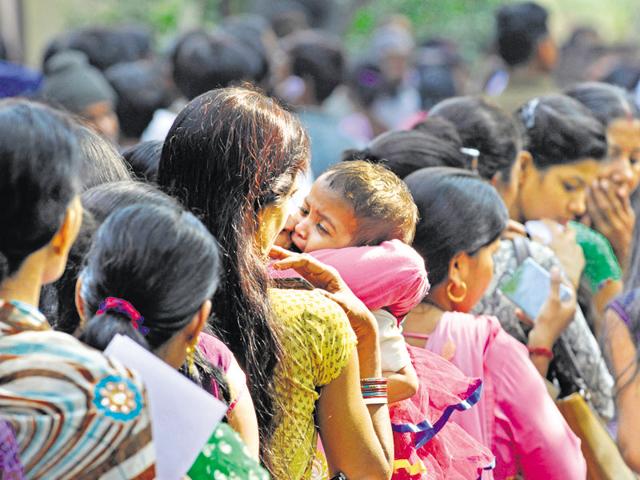 "The demonetisation of higher value currency notes has definitely affected business. We have witnessed a decline in sales by 20%-30% on Saturday and Sunday. Sale of movie tickets also remained moderate this weekend. Also, the use of plastic money has increased, as many prefer paying by credit or debit cards. A major chunk of revenue was generated through online payments for movie reservations," Yogesh Raizada, vice-president of Wave Cinemas group, said.
Raizada said that they are depending on revenue from online ticket sales. Prime Minister Narendra Modi had announced demonetisation of currency notes of ₹500 and ₹1,000 from Wednesday night to end the black money.
Pushpa Bector, executive vice-president, head of DLF Retail Malls, said, "There has been a dip of about 10%-15% in the footfall over the last two-three days. It improved slightly over the weekend, with over 45,000 people visiting the Mall of India. The figures will improve as the impact of demonetization wears out."
The pubs, discotheques, bars and restaurants of the city were also hit as the footfall decreased over the weekend.
"The business of pubs and discotheques declined by 50% in the weekend due to lack of currency in the market. The primary revenue is generated through regular customers; however, they also turned up in fewer numbers with an aim to save cash. The weekend hoppers were missing from the malls due to the current situation," Vipin Malhan, president, Noida entrepreneur's association (NEA), said.
Meanwhile, long queues continued for the fifth consecutive day outside banks and ATMs across the city. Residents spent most of the time of their weekend in search of cash. Those who were able to withdraw cash are also cautious in spending it.
"We are shelling out cash strictly for necessities. This weekend, we did not go out for a movie or dinner. We will order some food online, though. For the first four days I ignored standing in queues but on Sunday, I ran out of cash. I managed to withdraw ₹4,000 but I am going to spend it carefully as the queues are not going to get shorter," Sudeep Sahu of Sector 62 said.
ATMs ran dry by the afternoon, forcing the residents to stand in the long queues.
"The government should increase the number of ATMs. There were already a handful of ATMs in our locality and now serpentine queues can be spotted every day outside them," Dveraj Bhati of Beta 2 sector of Greater Noida said.
There were fewer vehicles on roads than usual as most residents stayed in queues or at home to save cash.