Noida cops announce traffic diversion for Chhath puja
Oct 25, 2017 10:33 PM IST
The movement of HTVs from Noida-Greater Noida Expressway towards Kalindi Kunj at the left turn, about 70 metres before the Mahamaya flyover, will be prohibited
In view of the Chhath puja, Noida traffic police will be enforcing diversion on the movement of heavy transport vehicles towards Kalindi Kunj. The traffic restriction will be in place from 2pm on Thursday to 9am on Friday.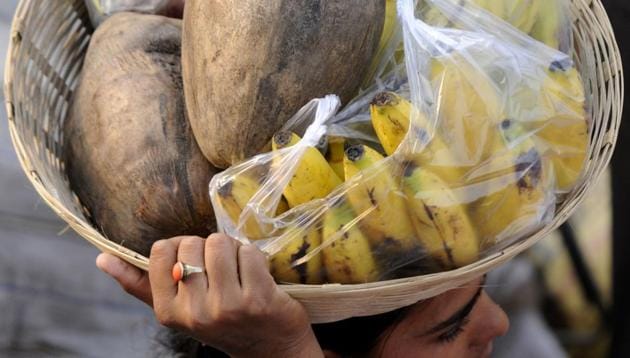 Thousands of devotees throng the banks of river Yamuna in Noida as well as the Delhi side. As per an estimate, over 30,000 devotees offer prayers on the Noida side and around 10,000 devotees from neighbouring villages of Delhi assemble on the other bank.
"No heavy transport vehicle (HTV) will be allowed towards Kalindi Kunj. During the 19-hour traffic restriction, HTVs will have to take alternate routes to reach Delhi," said Layak Singh, traffic inspector.
The movement of HTVs from Noida-Greater Noida Expressway towards Kalindi Kunj at the left turn, about 70 metres before the Mahamaya flyover, will be prohibited. Instead, they will have to drive down straight on the Dadri-Delhi Link Road towards the Delhi-Noida-Direct Flyway or Mayur Vihar Phase-I for going to Delhi.
Singh said the left turn before the Mahamaya flyover going to Kalindi Kunj will not be barricaded as the movement of light and medium motor vehicles will be allowed.
"Our personnel will divert HTVs near the turn towards Dali Prerna Sthal for their onward journey to Delhi via the DND Flyway or Chilla border. Blocking the approach road to Kalindi Kunj bridge with the help of barricades will restrict the movement of cars on the route," he said.
However, Singh said that if there are jams or congestion on roads, movement of cars towards Kalindi Kunj will also be prohibited.
Officials said the HTVs moving from Sector 37 to Mahamaya flyover will be allowed to take the cloverleaf on the flyover to go towards Dalit Prerna Sthal and ahead, towards Delhi.
Singh said that nine traffic personnel will be deployed at three points to check entry of HTVs.
"We will have teams of three traffic police officers each at three points — the left turn ahead of the Mahamaya flyover on the Noida-Greater Noida Expressway, near the head of the cloverleaf on the Mahamaya flyover and one at the roundabout in Sector 94 — to prohibit the movement of HTVs towards Kalindi Kunj," he said.
Singh said two teams of cops will also be deputed to check parking of vehicles from Mahamaya flyover to Kalindi Kunj. "Two more teams of cops will be there on both sides of the road leading to Kalindi Kunj as some devotees park their cars in the vacant area along the road for performing Puja. This causes traffic congestion. Traffic cops will be there to check any unauthorised parking of vehicles on both sides of the road," he said.