Noida-Greater Noida hotels cash in on Auto Expo
Feb 01, 2016 04:14 PM IST
Governed by the law of supply and demand in letter and spirit, tariffs of hotels in Greater Noida, Noida and Delhi border have shot up drastically, and in some cases over 400 percent, during the period February 3-9 at India Expo Mart, Greater Noida
Noida: With the city becoming an international destination, receiving visitors from the country and overseas to the Auto Expo - The Motor Show 2016, the hospitality industry in and around Gautam Budh Nagar is cashing in on the biennial event.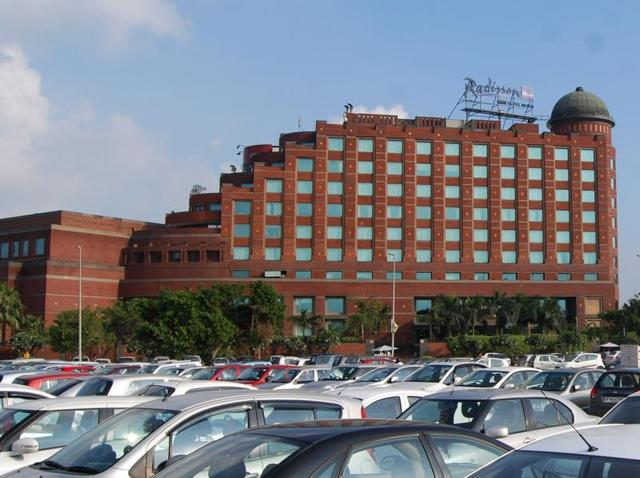 Tariffs of hotels in Greater Noida, Noida and Delhi border have shot up exponentially, over 400 percent in some cases, from February 3-9 when the expo will be held at the India Expo Mart in Greater Noida.
The auto expo will open only for media preview on February 3 and 4. It will open to the public from February 5. Organisers are expecting a turnout of nearly 7 lakh for the event.
Most five-star and four-star hotels in Noida and Greater Noida claim to be booked to capacity during this period.
The tariffs at Jaypee Greens Golf Resort and Spa in Greater Noida, a five-star deluxe hotel situated closest to the venue of the expo, have been hiked by nearly 25 per cent.
"While the tariff for a suite will remain unchanged, tariff of the deluxe room will be increased by around 25% due to the rise in demand from February 4 to February 9. We are booked almost to capacity," said SM Azmat, president (sales & marketing), Jaypee Hotels.
Echoing similar views, Puneet Mahajan, director (sales & marketing), Holiday Inn Mayur Vihar (adjoining Noida) said, "As on date, our tariff is between Rs 7,000 and Rs 9,000 per day. But the tariff will range from Rs 10,000 to Rs 14,000 per day during the automobile show. We have a full house till February 4 and from February 5 to 8 our occupancy is between 85 per cent and 90 per cent."
The management at Fraser Suites, a five-star hotel at Mayur Vihar in Delhi, said they are expecting brisk business during the auto expo. "The suites that are available for `7,000 and `4,000 per day will cost `10,000 and `30,000 when the expo is on. We are fully booked during that period. The F1 grand prix and auto expo are good for us from a business point of view. We offered a suite for as much as `37,000 during the previous edition of the auto expo in 2014," said Sumit Tiwari, assistant reservations manager, Fraser Suites.
However, Sonica Malhotra Kandhari, director of MBD Group, attributes the higher tariffs during February to a general rise in demand in the entire National Capital Region and not just to the auto expo.
"Every year, February is generally a high occupancy month and hotels have a 25% higher occupancy rate on an average, compared to other months. The Radisson Blu MBD Hotel Noida is sold out during auto expo and the entire city will be occupied to capacity. Ours is a business hotel with limited inventory and we always reserve them for our regular corporate clientele. We don't have the policy to capitalise on such events," she said.