Noida: Man tests positive for HIV, son sent to shelter home
Hindustan Times |
, Noida
Abhishek Anand/Vaibhav Jha
Dec 22, 2016 11:57 PM IST
The man, a mason who hails from Kolkata, West Bengal, had come to Noida to get treated for multiple ailments
A six-year-old boy was sent to a shelter home after his father was diagnosed HIV positive. The victim, a mason who hails from Kolkata, West Bengal, had come to Noida to get treated for multiple ailments.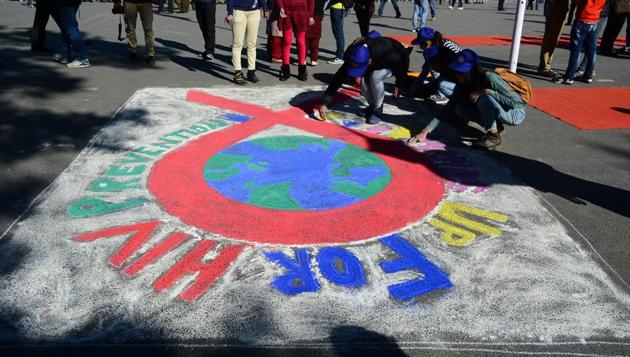 However, his relatives in West Bengal allegedly refused to take care of his son as soon as they heard about his condition, thereby forcing the father to send his kid to a shelter home.
A local resident, who had gone to meet a patient at the district hospital on Thursday, spotted the boy sitting near his father who was lying on a bed. When he inquired, he found that the man is HIV positive and there is no one to take care of the child. He then informed the police and Childline, a helpline for children.
"We received the information from the police team. Our workers went to the hospital and shifted the child to a Noida shelter home. His father was shifted to LNJP Hospital in Delhi where the India HIV Aids Alliance is taking care of him," said Satya Prakash, programme manager, FXB India Suraksha NGO.
The district hospital authorities said that the victim was referred to LNJP Hospital in Delhi after he was diagnosed HIV positive.
"The victim had approached the hospital with multiple ailments. After we found out that he was HIV positive, we referred him to LNJP hospital. It is a routine procedure that is followed with all such patients," said Nagendra Mathur, chief medical superintendent, district hospital.
Earlier, the victim was staying at a Noida resident's place after he was found waiting in the district hospital 15 days ago at the district hospital.
"I went to the district hospital to meet a relative who was admitted there. I found this man lying on a bed while his son sat next to him. He told me that he has nowhere to go. I took him to my place," said Kallu, a resident of Noida.
The Good Samaritan of Noida also got him tested at the district hospital. However, he could not keep the child due to the fear that he might run away.
"We admitted him at the hospital and got all the tests done. On Tuesday, his reports came and it was found that he was HIV positive. The man is still with us and on Friday he will be shifted to the LNJP hospital. We could have kept the child but we did not want to take any risk," said Kallu.