Noida: No way to avoid I-T dept scrutiny, says expert
Nov 17, 2016 03:50 PM IST
Experts said that the I-T department will only check the tax returns and not the reasons
Following a flurry of messages on social media about ways to evade the Income Tax (I-T) department, such as citing the source of cash as gifts or savings from younger days, experts said that the I-T department will only check the tax returns and not the reasons.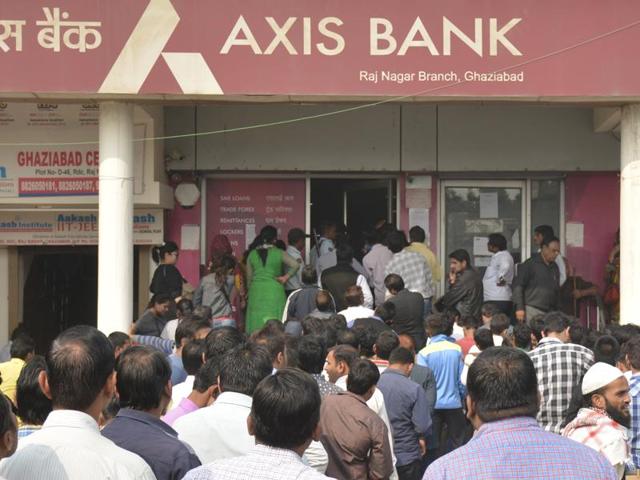 Following the demonetisation of Rs500 and Rs1,000 notes, residents were sceptical about depositing large amounts of cash to the accounts of their dependants, including children, spouse and parents.
Experts said that if taxes are paid on the source of money being deposited in the bank, no penalty can be levied .
Clearing the air over depositing cash in multiple accounts following the demonetisation move, former chairman of the central board of direct taxes (CBTD), BM Singh, said that cash deposits above Rs2.5 lakh in any account can be inquired into by the I-T department.
"If taxes are paid on the returned income (the income shown in the I-T return), which may include an element of cash, there is no present provision for levying penalty. The penalty is levied on the difference in tax on returned income and assessed income," Singh said.
"However, there are certain provisions that make it mandatory to have your accounts audited, in case of income above a threshold. Failure to do so can lead to a penalty," Singh said.
Rejecting the messages circulating on WhatsApp and Facebook, Singh said, "As far as the I-T department is concerned, it does not matter what one writes on the deposit slip."
He said that the I-T department acts solely based on the tax return filed.
Meanwhile, long queues continued outside banks, ATMs and post offices in Noida. Bank officials said they are working late into the night.
"The employees are working relentlessly. We were able to cater to more people today than yesterday as the cash flow to the banks has doubled," AK Singh, lead bank manager, Gautam Budh Nagar, said.
However, confusion prevailed over the usage of indelible ink. Some banks used the ink while many others did not receive the ink or any circular about its usage.
Some residents claimed mismanagement on the part the banks as many entered the bank by standing in queues meant for the elderly and differently abled persons.
"People waiting in queues are losing temper by the day. Thankfully, a couple of policemen are deployed at each bank branch to control the crowd," Shantanu Mukharjee of Sector 62 said.