Noida startup launches cash on delivery, in reverse
Dec 02, 2016 10:08 AM IST
A city-based startup is delivering currency notes along with each order
A city-based startup has found a unique way to increase its business in times of demonetisation — by delivering currency notes along with each order.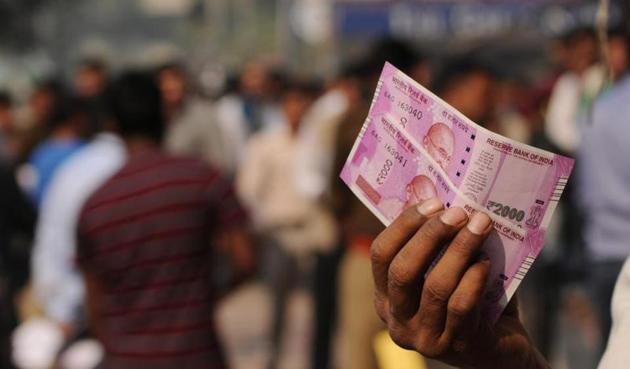 The startup tailmil.com is offering free home delivery of valid currency notes up to Rs1,000 on purchase of their products online.
The startup has a collaboration with TWF Flours, which sells premium quality floors, dal, grains, rice and other kitchen items online.
Co-owner of the startup, Arjun Rungta, said consumers can order products of TWF online and they will get an option to get free delivery of cash along with the order. The orders can be placed on www.tailmill.com.
"It is a simple formula, whatever cash we have collected in the last 15-20 days after demonetisation, we are offering it to our customers. They just have to buy any TWF product online and from there they can click on delivery of cash. Currently, we have a cap of Rs1,000 per day per customer," Rungta said.
He said the company is delivering notes in denomination of Rs100.
"In the last 15 days, we have collected new currency through various cash-on-delivery options. Now, we have enough cash to go with the formula. It is completely legitimate. The consumers have to pay Rs1,000 plus the product cost and we will give them currency without any charges," Rungta said.
Minimum order is Rs140 for a returning customer and Rs160 for a first-time customer in order to avail of the cash delivery.
"The website also gives an option to select the preferred denomination of notes while making payment. One has to register on our website to order. This facility is limited to Noida only," Rungta said.
"People can also get our products delivered to their friend's, office or relative's address in Noida to get the note delivery. This service is activated from Wednesday," he said.
He said the Rs1,000 option is only for selected regular customers who have referred the website to six or more people. However, any new consumer can get cash worth Rs500 on a minimum order, he added.
"We fully support the move towards a cashless economy. We believe that this facility by tailmill will be of great use to our customers," K Dutt, Head Consumer Insights, TWF Flours