Not worried about Noida votes, but BJP seeks strong candidates from Dadri and Jewar
Jan 13, 2017 06:50 PM IST
The party feels the urban voter is with them and is seeking rural votes too in the assembly elections
Assured of Noida as a 'strong seat', the Bharatiya Janata Party (BJP) is struggling to field powerful candidates in the remaining Dadri and Jewar constituencies of Gautam Budh Nagar. The party feels the urban voter is with them and hence a change of candidate for the Noida assembly seat seems unlikely. However, choosing candidates for the other two seats is a bit tricky for the party.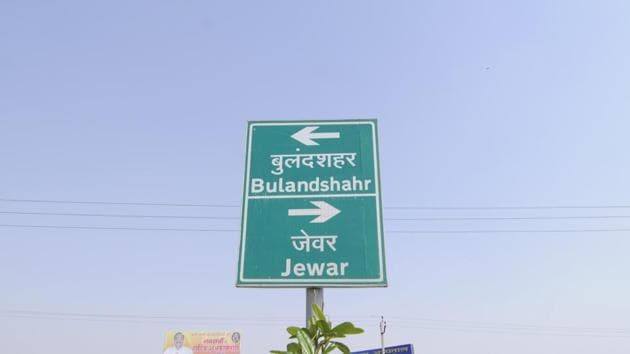 All probable candidates are waiting for January 15, when the list of candidates for the UP assembly elections is scheduled to be announced from the state BJP headquarters in Lucknow.
"We are waiting for the list of candidates. Any comment on this will be premature. Our party is united and will work for whoever is selected as a candidate from the Noida assembly constituency," said Vimla Batham, sitting BJP MLA from Noida.
The Bahujan Samaj Party (BSP) is in power in Dadri and Jewar constituencies, both areas dominated by Rajputs and Gurjars. The BJP is trying to get rural votes and the induction of former Congress leader Thakur Dhirendra Singh into the party is considered a shot in the arm in this direction. Singh had come second in the last assembly elections with 58,204 votes, 10,000 less than the winning candidate Vedram Bhati.
However, the party's old guard from the two seats is sulking and the struggle to get a party ticket from the area is getting harder.
Local Rajput and Gurjar leaders seeking candidacy from Jewar have expressed their displeasure with the party high command and have demanded acknowledgement of their work by being given the party ticket from the seat.
The BJP's city unit, however, reiterated that party workers will support and work for whoever is selected as the party candidate.
"There cannot be any space for individual preferences when we are working for the party. The workers are happy and will support the candidate selected by the party high command," said Vijay Bhati, head of BJP's Greater Noida unit.