UP Polls: Names missing from electoral roll at several booths
Hindustan Times |
, Noida
Kapil Datta & Pawan Pandita
Feb 11, 2017 06:48 PM IST
Sixty-six-year-old Ajit Rani, a resident of Sector 19, could not vote as she could not find her name in the electoral list at Marigold Public School. Scores of voters across the city complained that their names were missing from the electoral roll, despite other members of their family being listed.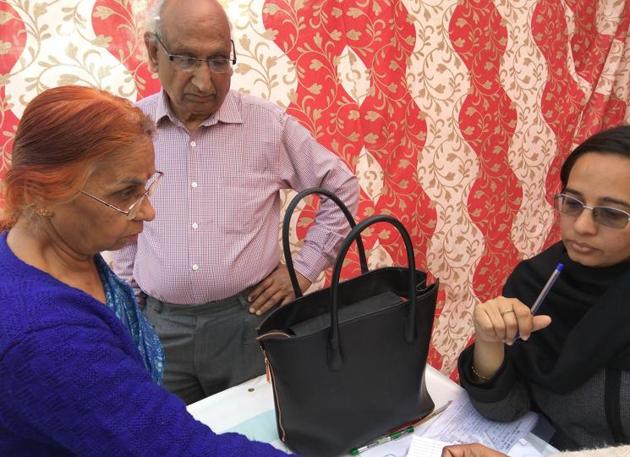 Rani's husband, Naresh Kumar, managed to vote as he had his voter slip. Kumar advised his wife to drop the idea and return home, but Rani was adamant and wanted to cast her vote.
When she asked the booth level officer (BLO) to check the records thoroughly, she was directed to another booth, at the Sector 19 city magistrate office, and asked to contact BLO Prerna.
However, her name was missing from the voter list. "I want to cast my vote. Every vote matters. We were motivated to cast our vote, but despite all my efforts, I am unable to do so due to a lapse on the part of the administration," Rani said.
After being told that there was no recourse, she returned home dejected.
BLO Prerna said,"Several families are complaining about the deletion of the names of some of their family members. We do not know how some names got deleted. We have not deleted these names."
Similarly, Nikita Malhotra and Rekha Chaurasia of Sector 19 could not cast their votes as their names were missing, though other voters from their families cast their votes.
Amit Kumar Singh, the returning officer for the Noida constituency, said,"Voters should have checked that their names are in the electoral rolls before. Now, only those whose names are in electoral rolls can cast their vote."
Similar complaints were reported from across the city. Over 25 voters at the Army Public School polling centre in Sector 37 said their names were missing.
AK Gautam, of Sector 37, said, "Some of them were senior citizens. We held a protest at the polling centre. The officials present made us speak to the sub-divisional magistrate. However, he too expressed his inability to help us and advised us to register our complaint with the Election Commission of India."
Some voters at Gandhi Smarak School in Sector 22 gheraoed the sector magistrate as their names were missing from the voter list.
Some families said that their names were divided between the voter list in sectors 119 and 120. Some had to cast their vote at Parthala Khanjarpur and others at Garhi Chokhandi, which are nearly one kilometre apart.
Election observer for Noida, Sanjeev Khirwar, said there was no recourse available to such voters now. "Last year, from September to November and this year in mid-January, the district administration had issued the revised electoral rolls and the voters were given time to check their names," he said.
"The anomalies of polling stations being away from the voters home and members of the same family having to vote at different polling centres can be rectified in future," Khirwar said.