First Principles | How to disconnect from work (but read the caveat)
Feb 06, 2023 10:42 AM IST
With work-from-home blurring the boundaries of office hours, countries are stepping in to help workers disconnect from work. But veterans have one piece of advice: Do this only if you can afford it.
On February 1, the Kenyan parliament agreed to pass the Right to Disconnect Bill. It means employers cannot contact people after work hours and on weekends. The trigger which led to this was people complaining about how overworked they are. With technology now supporting work-from-home (WFH) and hybrid modes of work, people figured they are clocking over 52 hours per week spread over six days, which breaches what current Kenyan laws mandate.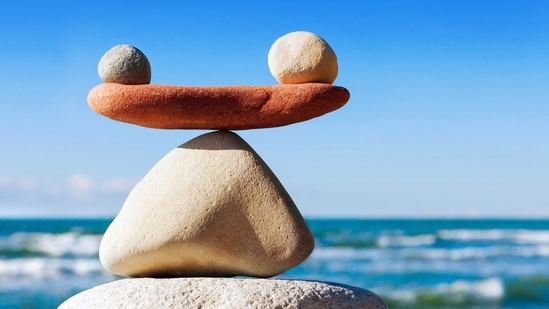 Before the pandemic, href="https://www.bbc.com/news/magazine-36249647" target="_blank">France pioneered a 35-hour work week in 2017. While researchers were conflicted about it then, since 2021, Italy, Spain, Germany and Ireland have gone on to implement the Right to Disconnect. With Kenya joining the chorus most recently, there are those in middle and senior management roles in corporate India now wondering why didn't Supriya Sule's appeal to Indian professionals beginning in March last year that they join the Right to Disconnect movement not resonate. The sitting MP from Baramati had appealed from many platforms. Her campaign fizzled out. Whatever happened?
With layoffs happening all over, most people feel caught in a bind and hear two conflicting narratives. The first has it that you do whatever it takes to hold on to your job — stay logged in 24/7 to take calls and reply to emails. The second narrative has it that working over 45 hours per week is detrimental to an individual's physical and mental health. But it appears organizations that insist people clock time are clueless.
Conversations with veterans who got stung in previous recessions suggest that Indian professionals too are afraid to tune out. With the benefit of hindsight, the former head of a television station who now chooses to work as a consultant has some advice to offer: "What most people don't understand is that no one hires you because they love you. They hire you because they can profit off you."
This is where the problem lies as well says Anita Varma, Director at Digital Driftwood, a Mumbai-based boutique brand and design firm. "Most Indian professionals, particularly the creative kinds, do not understand how to measure their monetary value." These include people embedded in domains such as technology. Indeed! How do you value great writing, design or code?
Jane McConnell, consultant and author of The Gig Mindset Advantage points out that in the near future "there will be fewer jobs and no such thing as job security as companies become more transactional." But people must begin to learn how to live with this ambiguity. And a part of this process is by understanding what our market value is.
Varma has crafted a formula after much thinking — she suggests everyone does their own math to arrive at a basic understanding of what they feel comfortable with. She works off certain assumptions that begin with a five-day work week, no matter what. It means a few things.
> She's left with 260 days each year.
> After subtracting 30 days for vacations and other unanticipated things that may come up, plus the 18 mandatory public holidays she likes to participate in, Varma's math suggests 212 working days is what she's left with each year.
> With eight working hours to the day, she has a little over '141 billable hours' per month.
Experience and conversations with veterans have told Varma that when someone offers a project and suggests a fee, they begin by offering lower than what they would pay someone whom they have full-time. She says it has taken her a while "to ask for what I deserve to be paid." She can do it now because she knows what she is worth.
But most people don't. There are projects she takes on despite being paid lower than what she believes she must be paid because it offers her job satisfaction. And there are others she chooses to turn down even if it pays more because it offers no satisfaction and "I reserve the right to disconnect," she says.
"This is where the future is headed," says the media veteran who has given up on the grind and has chosen to disconnect from the 24/7 lifestyle he espoused once upon a time. All this of course comes with a caveat: Do this only if you can afford it.
Continue reading with HT Premium Subscription
Daily E Paper I Premium Articles I Brunch E Magazine I Daily Infographics