Fake news and hate speech thrive on regional language social media
Hindustan Times |
Samarth Bansal and Snigdha Poonam
Nov 14, 2018 12:58 PM IST
From lies to hate speech, platforms like Sharechat and Helo face the same issues for which WhatsApp, Twitter are facing scrutiny.
"Terrorist Zakir Naik said he will return to India when the Congress government is in power. So Congress supports terrorists?" read the top 'trending' post under 'news' in the Hindi section of ShareChat, India's largest regional-language social networking platform, on November 9. The post has been viewed by 15,000 users as of November 13. What they have seen is a piece of fake news, as Naik, a controversial Islamic preacher and founder of Peace TV, never made such a statement.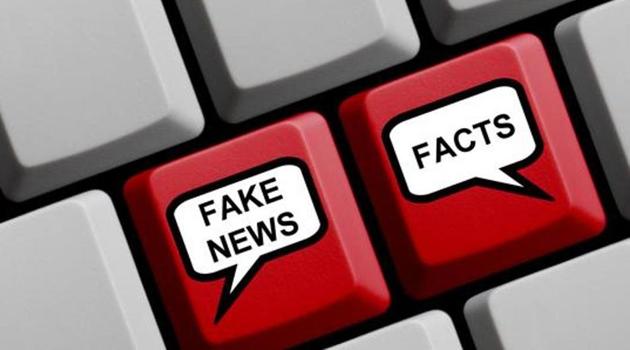 Another post on ShareChat Hindi shares the "result of an RTI inquiry" revealing that Madhya Pradesh chief minister and BJP leader Shivraj Singh Chouhan, a "true Hindu", ate a chicken dish while travelling abroad that cost Rs 3 lakh, while one more RTI post about Chouhan says he wears a kurta that cost Rs 7 lakh. There is no evidence to suggest these are true.
A Hindustan Times investigation has revealed that regional language social media platforms such as ShareChat, with 50 million registered users, and Helo, with at least 5 million estimated registered users, are rife with misinformation and political propaganda.
From blatant lies to partially true polarising content to violent hate speech, the platforms built for the "next billion" internet users face the same challenges for which American social media giants such as Facebook, Twitter and WhatsApp are facing intense scrutiny.
However, as India tightens control over misleading and defamatory content shared online ahead of state and national elections, the focus is almost entirely off vernacular networks.
ShareChat is an open broadcasting platform (people share content with strangers) and a social network (you can follow accounts, directly message other users, and chat with strangers) — a vernacular version of Twitter in some ways. From an app that began as a portal for locally popular content-- humorous quotes, prayers, Bollywood gossip-- that users could pick up and share over WhatsApp, ShareChat has grown into a window to vernacular India. It now supports 14 regional Indian languages, and 10 million people use the platform daily, mostly from tier-2 and tier-3 cities.
The three-year-old Bengaluru-based startup is now valued at $500 million. In its latest funding round in September this year, ShareChat raised close to $100 million led by Chinese venture capital (VC) firm Shunwei Capital.
Helo, which also operates in 14 languages, is backed by the Chinese internet conglomerate ByteDance. The group, which also owns news aggregator Toutiao and short-video social platform Tik Tok, is heading towards a total valuation of around $75 billion, according to Bloomberg.
HT surveyed political content on the two platforms in three languages: Hindi, Kannada and Bengali. Posts in Hindi and Kannada were littered with misinformation. In Bengali, too, the conversation on current affairs was polarised, but there were no clear examples of fake news or hate speech.
Fake news
On ShareChat Hindi, there is a fake newspaper clip that quotes Congress leader and former president Pranab Mukherjee as saying that former Congress president Sonia Gandhi hates Hindus. In another post, Mukherjee is quoted as saying that the Congress will be wiped out in 2019 Lok Sabha election as it is perceived as an anti-national party. Both statements are false. In the Kannada section, there is a fictional quote of Russian writer Leo Tolstoy declaring that Hindi and Hindutva will rule the world one day.
According to a recent post on Helo Hindi, BBC declared the Congress as the fourth most corrupt party in the world. In another, Rajasthan Congress leader Sachin Pilot is quoted as saying that India should have helped Pakistan clear its debt rather than invest in the Statue of Unity.
There is also a fake quote from Congress leader Kapil Sibal stating that if the Supreme Court decides in favour of building a Ram temple in Ayodhya, the Congress party will bring in an ordinance to change the decision if elected in 2019. All of this information shared as news is false.
A post on Helo quotes BJP leader Varun Gandhi as saying that the office of Prime Minister Narendra Modi doesn't allow him to speak against corruption. Gandhi hasn't made any such remark.
A trend in the fake-news posts is to marry politics with India's other two obsessions: cricket and cinema. In circulation on both platforms is a photograph of Bollywood actor Shah Rukh Khan wearing a white T-Shirt emblazoned with "Vote for MIM" (All India Majlis-e-Ittehad-ul Muslimeen). The commentary below concludes, "gaddar deshdrohi hai (this traitor is anti-national)."
In a ShareChat post, actor Rani Mukherjee is asking, "How can I vote for the Congress, the party which called Lord Rama and his devotees a terrorist in 2009" She is not the only celebrity to declare her political affiliation in the ShareChat-Helo universe. Katrina Kaif will campaign for the Congress in Madhya Pradesh. Virat Kohli has joined the BJP. Sourav Ganguly has joined the Congress. None of this is true.
Hindu-Muslim divide
Along with blatant falsehood, HT found posts that consistently aimed to polarise the electorate along the Hindu-Muslim divide. Some were violent: "Head of every individual who will speak against my country or my God will be cut off," reads one post in ShareChat Hindi; a "good morning" post with 22,000 views showed a blood-soaked child armed with a long knife and speaking of his "hot, Hindu blood". Another post mentioned a fictitious exchange between a Muslim man and Narendra Modi that shows the prime minister threatening Muslims with such violence that "cemeteries would fall short".
Asked why the platform hasn't taken down this clearly dangerous piece of misinformation, ShareChat's head of public policy, Berges Malu, said "This is not an incitement of violence. An incitement of violence is saying 'there is something happening, go out and kill them'." Malu added that "when you have politicians going on TV and saying these things every night, I can't start limiting people's freedom of speech because I don't agree with their view… We can't take a call on what is hateful or not."
'We take it seriously'
Acknowledging the presence of offensive content on the platform, Malu said, "We take fake news, child porn, fake profiles, very seriously." He explained that ShareChat has content moderators for all languages who continuously monitor the platform and "take necessary action when required".
Six months ago, ShareChat issued an advisory across multiple languages about fake news and how to identify and report it. He said the company takes down content that is found to be clearly not true or directly inciting violence.
Malu gave examples from the recent past of posts circulating misinformation in order to spark off riots or lynchings. He said the company works closely with law enforcement agencies in places such as Telangana, where a rumour about a child kidnapping spread over ShareChat earlier this year, to prevent such outcomes. He added, however, that the company "can't go and verify each piece of content" as true or not true.
"If users outrightly tell us it is fake, or it is not true, then we are at the liberty to take it down," he said."At Helo, we take issues such as misinformation and fake news very seriously. We work very closely with our local content review and moderation team in harnessing our algorithms to review and take down inappropriate content," the company's representative said in an email.
"In light of the upcoming elections in India, we are partnering with a local, non-partisan fact-checking partner authority to ensure that our platform continues to be a safe and viable source of the latest news and trending topics." In spite of dedicated teams and algorithms aimed at identifying inappropriate content, dozens of posts qualifying as fake news and hate speech from a month ago remain on these platforms.
Election risk
Experts say the presence of such content on social media platforms poses an election risk. "Essentially, each of these (platforms) will just target different electorates, but the fact that people exist on multiple channels simply means that each channel has a great ability to cross over its appeal into others," said Joyojeet Pal, a professor at the University of Michigan, Ann Arbor, who studies social media and politics.
Many posts spreading fake news and hate on ShareChat and Helo also reach WhatsApp, Twitter and Facebook. For instance, image posts from right-wing publication PostCard News, whose founder Mahesh Hegde was arrested in March for spreading alleged fake news, and whose official page was deleted by Facebook for violating intellectual property rights, is on both ShareChat and Helo.
It is more challenging to moderate images and videos as compared to text because automatic identification of politically inappropriate content is difficult, said Pal. But, on the other hand, he pointed out, it can be easier to detect and remove exact (fake) images than slight variations to text.
The bigger problem, Pal added, is that "both techniques often need a human-mediated system to verify facts, and while there are a few organisations doing this, it's a significant amount of work." Both ShareChat and Helo declined to share the number of people in their content moderation team, the number of posts they take down daily, and the number of profiles they have taken down in all.
Helo did not reveal the number of its employees based in India. However, Malu explained that some design features of ShareChat are aimed at curbing the problem. For example, every piece of content shared through the platform comes with the company's logo and is tagged with the poster's username. This enables the company to identify where a message originated from, because a user is required to register with a verified mobile number in order to post on the platform.
Politics matters
Malu contends that political content is just a fraction of the conversation on ShareChat. "People don't come to ShareChat for news; they come for good morning messages," he said. "ShareChat is for jokes, for shayari, for fashion."
However, ShareChat's own data shows the platform's grip on the political mood on the ground. According to a company blog post, ShareChat created a "popularity index" for the BJP and the Congress in the run-up to the 2017 Gujarat assembly elections based on thousands of users' posts and hundreds of thousands of 'likes'.
Politicians are increasingly turning to the platform to promote their messages. HT found dozens of verified accounts of politicians on ShareChat, including Shivraj Singh Chouhan, Maharashtra chief minister Devendra Fadnavis, Chattisgarh chief minister Raman Singh, Delhi BJP leader Manoj Tiwari, and official accounts of the Congress and some of its state units.
The company declined to share the number of accounts that are verified.
"The two- and three-tier users of ShareChat make up a large chunk of our voters. They relate more to content shared on that platform. Sharechat is to regional-language users what Instagram is to English-speaking India," said Divya Spandana, who handles social media for the Congress.
The party has an official account on ShareChat and at least four other accounts targeting a different region: Kerala, Punjab, Telangana and Tamil Nadu. BJP's social media head did not respond to HT's request for comment. The Election Commission hasn't responded to email and phone enquiries. As assembly elections kick off in India, the political opinion put up on regional-language social media platforms continue to be polarised.
A recent news post related to Madhya Pradesh elections on Helo has besieged special director of the Central Bureau of Investigation, Rakesh Asthana, saying that "if an investigation is ordered against me, I will expose Shivraj (Singh Chouhan)'s involvement in the Vyapam scam." Asthana never said this.
And just hours before voting began in Chhattisgarh, an account on ShareChat that goes by "Bharat Positive" shared an election post asking the state's voters to choose between the Congress and the BJP knowing the consequences. Their children will hold guns if they vote Congress, it told them, and pens if they vote for the BJP.
"Exciting news! Hindustan Times is now on WhatsApp Channels
Subscribe today by clicking the link and stay updated with the latest news!"
Click here!
Get
Latest India News
along with
Latest News
and
Top Headlines
from India and around the world