Industry status will give the real estate sector a boost
Jan 31, 2023 04:49 PM IST
Once this sector gets the industry tag, it can have a different development plan that addresses its demands and requirements
In recent years, Union budgets have provided a substantial impetus to the real estate sector, but, unfortunately, they have only been to particular segments. For example, affordable housing has seen exponential growth due to favourable tax policies. While such sops are a positive step, it is piecemeal reform and insufficient to reach the target of $1 trillion in market size by 2030, especially since we are only at $200 billion in 2021.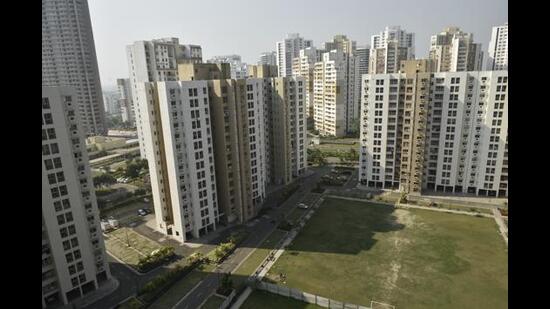 The sector is also the second largest employer; if these targets are met, it will perhaps be the largest. However, this will only be possible if the sector is empowered as an industry. The capital and funding, policies and incentives and, transparency, public and investor confidence required to fuel growth can only be achieved if it gets the desired status.
Once this sector gets the industry tag, it can have a different development plan that addresses its demands and requirements, such as getting loans at favourable rates.
India has many schemes with ambitious goals but needs a holistic approach.
For example, Real Estate (Regulation and Development) Act 2016 was a significant step. The Survey of villages and mapping with improvised technology in village areas and the Smart City Mission are also good policies. But these are piecemeal approaches because the beautification of certain parts of cities needs to address the pressure of population on land, infrastructure and the environment.
If the realty sector gets the industry status, it could get linked to SMART city objectives. This is the only way smart cities can be holistically approached, and urbanisation can target a sustainable India by 2030. Moreover, the industry status should also be inextricably linked to the Digital India initiative to improve e-governance, reduce risk, and bring about e-Kranti. Thus, decentralised urbanism and the spread of real estate growth will fall well within the objectives of digital India. Moreover, the Make in India initiative will empower real estate growth by offering a production Linked Incentive Scheme if it gets industry status.
The sector also faces several risks, such as skill deficit, as many of the workforce come from a rural background and need to be more skilled. The Skill India initiative's objective is to empower the youth with suitable skill sets to enable employment in relevant sectors. I believe that meeting their employment targets is possible by creating skilled workers for the real estate industry.
I also want to draw attention to the Net Zero Emissions Bill 2022. It aims to provide a framework for achieving net zero emissions by 2070. A key target is reducing emissions intensity by 45% from 2005. This cannot be done without close synchronisation with the real estate industry since the sector is responsible for 40% CO2 emissions. Hence as an industry, subsidies, laws, and incentives for growth could be aligned to meet the 2030 emission targets.
Manit Rastogi is the founding partner of Morphogenesis
The views expressed are personal