Look beyond UCC for a secular common law
Jan 04, 2023 09:15 AM IST
As the UCC remains mired in politics, justice and equality for each Indian citizen across genders and faiths must be prioritised. As a pilot project, the government must undertake popularisation of The Special Marriage Act, 1954, as a common secular law
The history of the debate around the Uniform Civil Code (UCC) in India is fractious. It was championed by Jawaharlal Nehru against several odds, based on genuine concerns about justice and equality for women in our conservative society. The challenge was to get a gender-just legal stipulation included in the Constitution as it was being written. But there was outright opposition from within the Constituent Assembly as well as from dominant sections of civil society, cutting across faiths. Criticism by Hindu Mahasabha representatives, traditionalist Congressmen and certain Muslim leaders led to a shelving of the plan. The UCC was perceived as a threat to both ancient Hindu traditions and Muslim identity. The calls for equality from BR Ambedkar and the All India Women's Conference proved to be of little significance. Eventually UCC was included as Article 44 of the non-enforceable Directive Principles in the Constitution.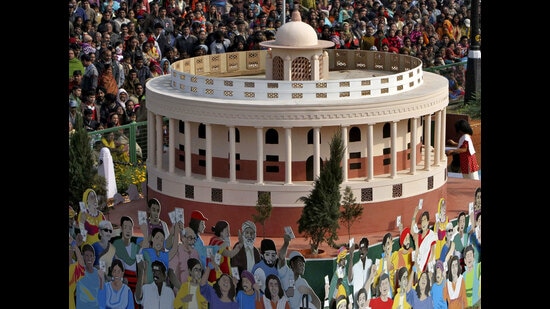 Since then, the issue has sporadically emerged in political and social discourse, including in the final months of 2022 with moves by some Bharatiya Janata Party-ruled states that backed the UCC, and a private member's bill introduced in the Rajya Sabha. Though the UCC will affect legal provisions for all citizens irrespective of religion, it is perceived largely as a Muslim problem. There is some basis for this impression. On the one side is the resistance to reform by sections of the clergy and absence of codified Muslim family laws, and on the other side is a polarised political climate with some groups seeing this as an attack on its culture.
What should the UCC for a country as diverse and plural as India look like? What should be its broad contours where affirmative practices (if any) of different communities are upheld and religious freedoms protected simultaneously? Can women citizens be guaranteed their right to equality without compromising their freedom of faith? It will be important to abolish misogynist practices carried out on socio-religio-cultural pretexts. The statute must allow same-sex marriages, treat marital rape as a criminal act, revisit age of consent and criminalise the harassment of inter-caste and inter-faith couples.
The 21st Law Commission said a nation-wide UCC was not feasible, pointing to the need for greater groundwork and coordination, and the recognition of basic social realities pertaining to the low status of women. More than anything, it calls for political will and genuine commitment to gender justice. History offers us some lessons. After the failure to include the UCC in the Constitution, Ambedkar and Nehru persisted with dogged commitment to reform Hindu society. The Hindu code bills were introduced in Parliament, and despite initial setbacks, a number of reformist family laws governing marriage, divorce, guardianship, succession, and property ownership were passed in the 1950s. I am not suggesting that all Hindu women became free from the burdens of patriarchy. But they certainly benefited. Divorce became possible, women got a legal share in family property.
But such justice within the family continues to elude Muslim women. Muslims are still governed by the Shariat Application Act, 1937, which requires urgent reform. This law is silent on important aspects such as age of marriage, consent, meher, divorce procedure, polygamy, custody and guardianship of children, and women's share in property. Consequently, child marriages persist. These are justified as according to shariat law, a girl is marriageable on attaining puberty. There may not be an overwhelming prevalence of polygamy. But a husband's legal entitlement to four wives is problematic even as a concept, and must be addressed to uphold the dignity of the wife.
As the UCC remains mired in politics, justice and equality for each Indian citizen across genders and faiths must be prioritised. As a pilot project, the government must undertake popularisation of The Special Marriage Act, 1954, as a common secular law. It must be amended and rehauled to remove shortcomings. Couples must be encouraged to register their marriage under this law without any formal imposition, in line with Ambedkar's suggestion that the UCC should be voluntary for citizens.
This can be the beginning of a secular common law to redress the anomalies of different personal law practices in our diverse country. There is no doubt that 75 years after Independence, Indian women and girls suffer injustice and violence within and outside the home. While the law can be a tool to address certain challenges, we need nothing short of a social and cultural revolution for gender justice and equality to become a reality.
Zakia Soman is co-founder, Bharatiya Muslim Mahila Andolan and a woman's rights activist. The views expressed are personal.
Continue reading with HT Premium Subscription
Daily E Paper I Premium Articles I Brunch E Magazine I Daily Infographics